Earrings are probably the most popular jewellery choice for all women, it is very rare you meet a women or even a teenager who hasn't had their ears pierced at least once. A lovely pair of earrings can really make you feel good, they are the perfect accessory especially if you wear your hair up regularly or if you have a short hair style. Earrings are also fun! They can be worn as bold statement pieces of jewellery with bright colours and oversized, or they can be elegant, timeless and dainty, a more subtle part of your look. The other great benefit about earrings is one size fits all! This makes earrings the best gift for women, easy for men to go and buy a beautiful pair of earrings without having to worry whether they have bought the right size.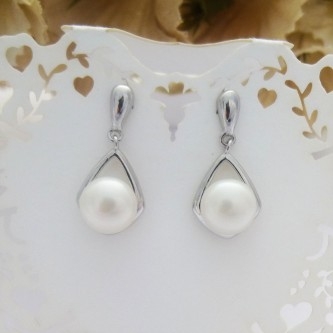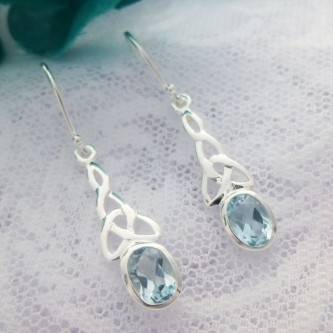 Earrings are for all occasions and it can be fun matching earrings as the final piece of the puzzle to enhance and complete your over all look! We absolutely love our collection of Guilty's 925 sterling silver studs that come in a variety of different sizes, style, colours and precious stone. One of my absolute favourites has to be the very pretty Pearl & Marcasite Flower Studs. I adore the simple silhouette of the flower, featuring a traditional white pearl at the centre and the marcasite stones surrounding are just beautifully enhancing the entire earring. These earring are truly timeless for all women of all ages, they could be a bridal earring, an 18th birthday earring or equally perfect as an anniversary gift, gorgeous.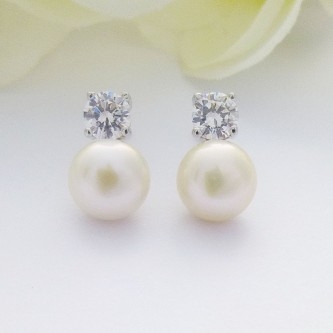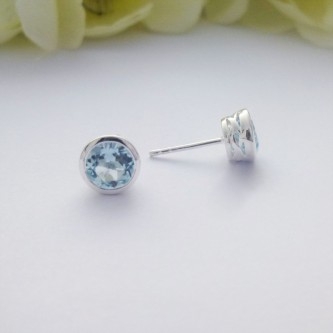 We also have a lovely collection of drop and hoop earrings. Theses earring styles are definitely more suited to women wearing an up do, as this will showcase the drop earrings or hoops beautifully. Our collection of bridal teardrop earrings feature many drop earrings mainly with pearls and cubic zirconia stones, this combination adds the perfect amount of sparkle to your ears without being the star attraction, which should always be the bridal gown. Hoop earrings have always had their place and even as a child I can fondly remember getting my first pair of sleepers! I love our CZ Sterling Silver Half Hoops as they are full of glitz and sparkle in the half hoop design which is still hugely popular. Hoops are also fun earring as they can vary in size from the small elegant hoops, to medium sized making more of a feature hoops to the oversized statement hoops, perfect for a more or party or fun night out!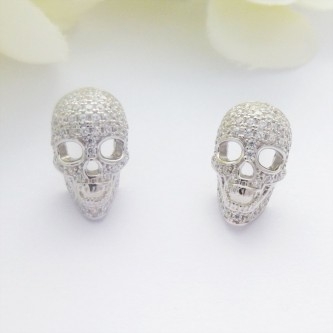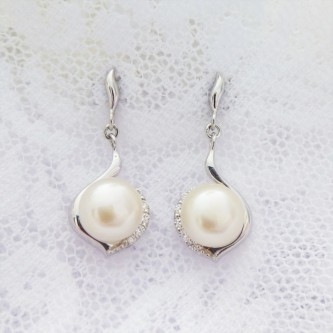 If you have an questions relating to the earrings collection from Guilty, please email jo@guiltybangles.co.uk or call 01271 814966. We love our collection and we also love feedback, if there is something missing or a style that you particularly like, please do not hesitate to contact us as we really love to hear from our customers new and old.