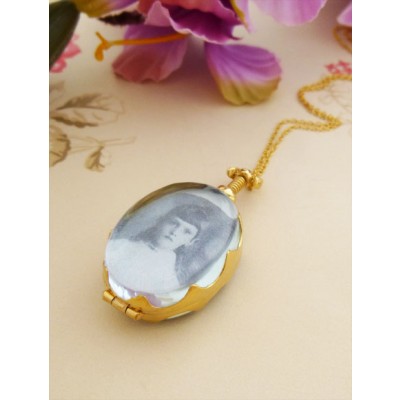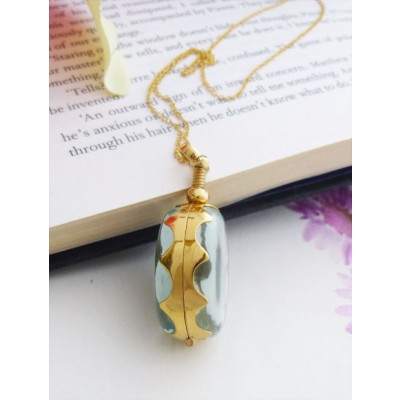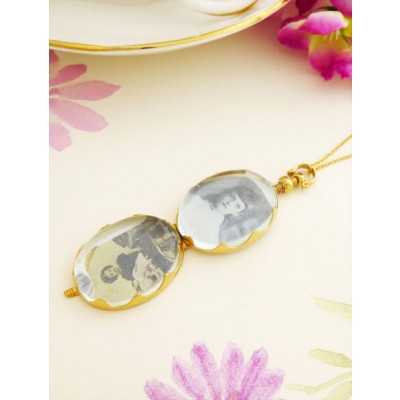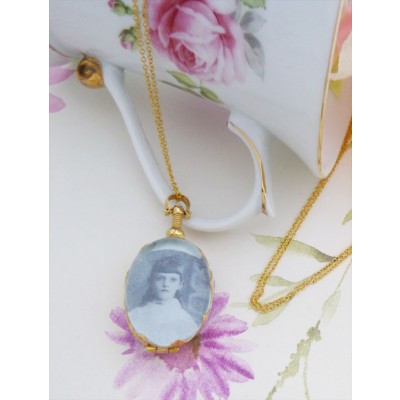 Anya Oval Locket Pendant Necklace
A vintage styled locket pendant on a sterling silver necklace that is gold plated. A stunning finish to a beautiful locket necklace with the gold plating providing an elegant touch to what is a very popular glass locket pendant necklace.
The locket opens up with a ball and screw allowing you to put in pictures of your loved ones so that they are always close to your heart. With a double sided glass pendant, you can always look at these pictures for your own comfort and to keep the close to you right next to your heart. The glass locket easily screws to close with te,mplate images in place on purchase so that you can customise this locket pendant with your own pictures.
The glass is rounded at the edges to give a vintage styled look and this is completed with the gold plated sterling silver for a stunningly high quality oval locket pendant that will be with you forever.
The gold plated sterling silver chain measures 84cm with a 5cm extender giving a maximum of 89cm. The oval locket pendant is 40mm in height with a width of 20mm and depth of 10mm, the casing around the oval glass is all on gold plated sterling silver, this oval locket pendant necklace is hallmarked in the UK.