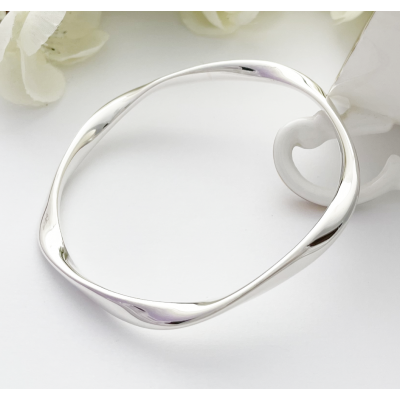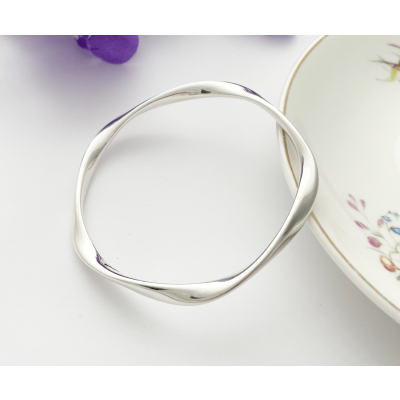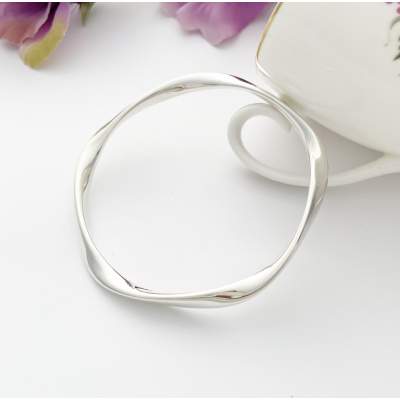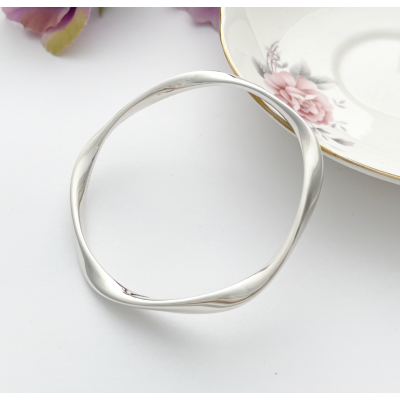 The Payton Twisted Bangle is a beautiful solid silver bangle that has been handmade and hallmarked in the UK. This is a stylish twisted bangle which looks stunning on.
This is a lovely quality 925 sterling silver bangle which has five twists in its design creating this beautiful, stylish bangle. The Payton Twisted Bangle is the perfect gift for someone special and it suits ladies of all ages.
The Payton Twisted Bangle measures 5mm thick and has an internal diameter of 63mm. Subject to availability, the gorgeous Payton Twisted Bangle is available in small wrist, regular wrist and large wrist sizes.
*This is the Payton Standard size bangle