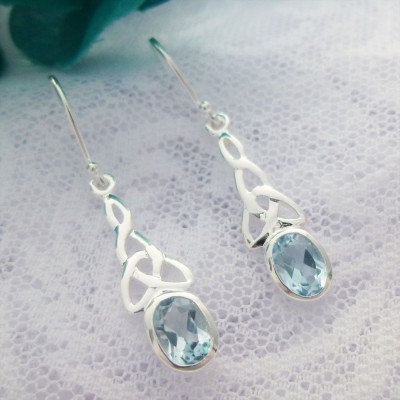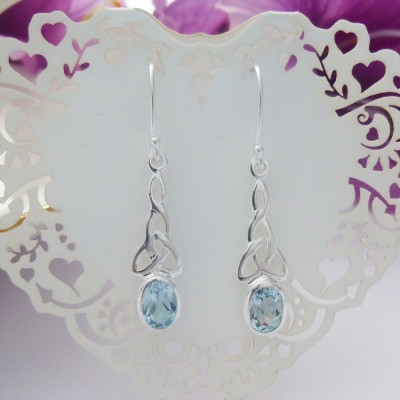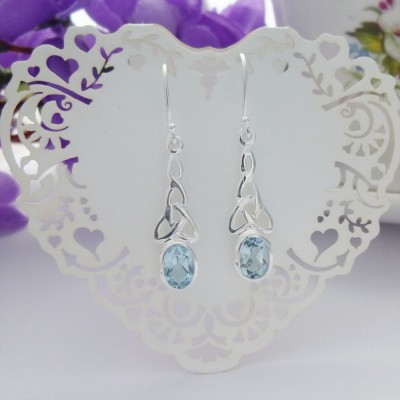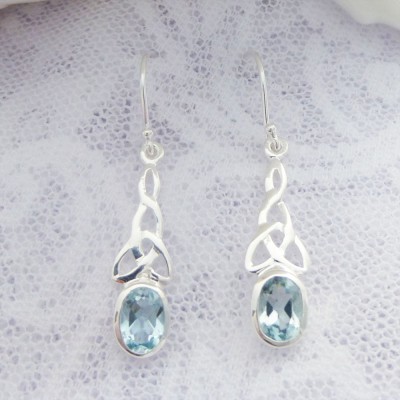 Blue Topaz Celtic Drop Earrings
Perfect if you want to add a touch of colour and sophisticated glamour to an outfit, the blue topaz stone is multi faceted providing a touch of sparkle. The stone is oval and set in a highly polished sterling silver surround. Above the stone is a celtic style design of four parts with a hoop at the top. The fastener is a fish hook style providing a decent length to these elegant topaz earrings.
The blue topaz stone earrings are ideal if you want to add a touch of class to an outift. The total length of the drop from the top of the fish hook to the base of the stone is approximately 37mm so they have a decent length without being obtrusive. The stone colour is a light blue deep topaz and will match many colours and is set in highly polished sterling silver that accentuates the colour of the stones.
These earings are made from 925 sterling silver with the hallmark on the fish hook fastener, they weigh 3.7g and are great for wearing day or night.