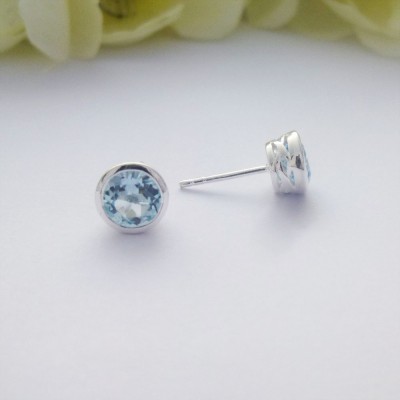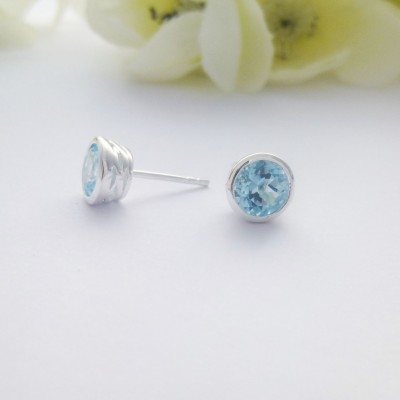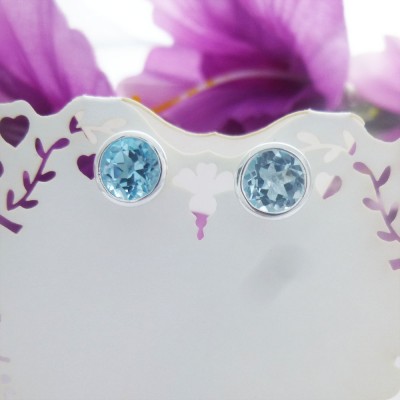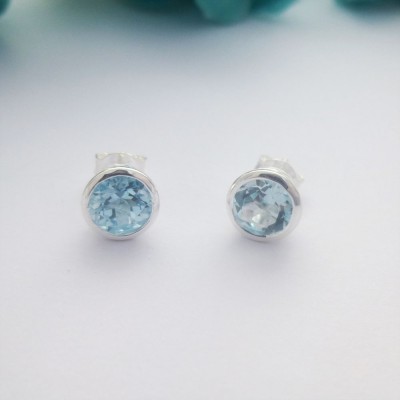 Blue Topaz Sterling Silver Studs
These beautiful, eye catching Blue Topaz Sterling Silver studs are made out of 925 sterling silver and feature a pretty, galleried edge.
A gorgeous pair of earrings that would add a lovely touch of sparkle and glamour to your look and the perfect gift for someone special. Blue Topaz is also the stone that is suggested gemstone for the 4th, 19th and 23rd year of marriage.