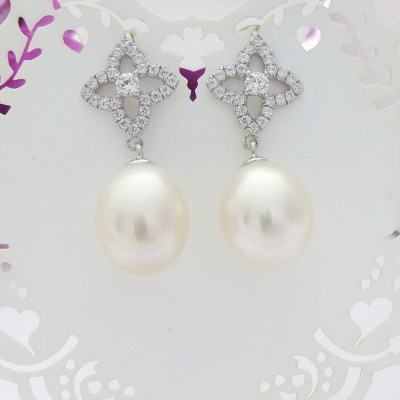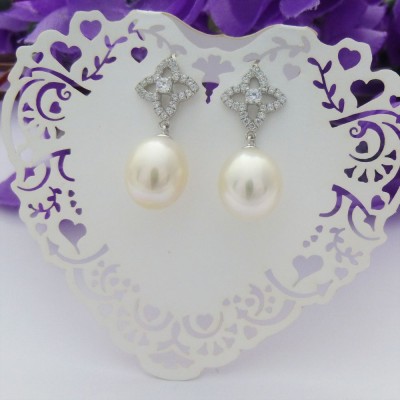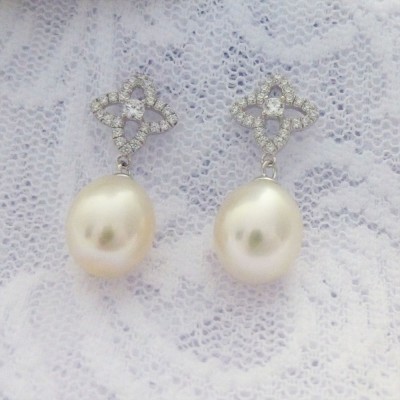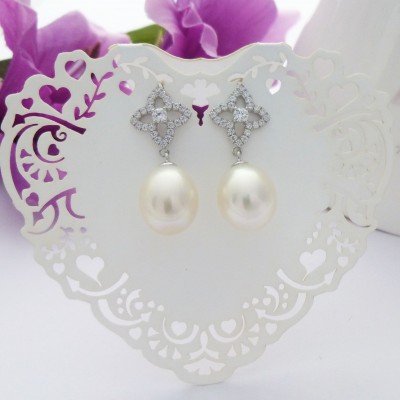 CZ Flower with Pearl Drop
These Hollywood glamour earrings are the perfect accessory to any bridal wear, the four petal cubic zirconia flower stud sits elegantly on your ear and features an ivory freshwater pearl drop.
Pearl earrings are always a popular choice for brides due to the classic, keepsake nature, this earring has enough sparkle at the stud to enhance your look without being distracting.
The CZ Flower with Pearl Drop measures approximately 25mm from top to bottom and the approximate weight is 4.60 grams. The CZ Flower with Pearl Drop is an elegant, timeless and beautiful earring made from 925 sterling silver and is hallmarked on the butterfly back.