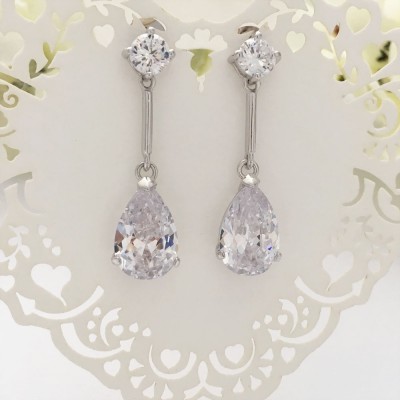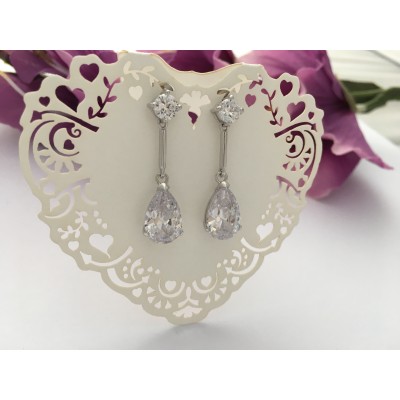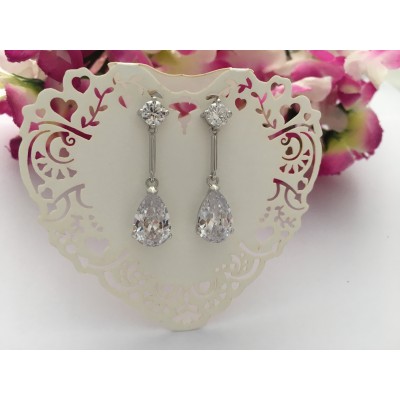 Cubic Zirconia Teardrop Earring
A fabulous pair of cubic zirconia teardrop earrings, glamorous and elegant with a lovely length drop to enhance your bridal look.
These beautiful, eye catching earrings are perfect for bridal wear or to complete a glamorous look. There are two cz stones in these earrings one at the top which is round and clear measuring 5mm in diameter and the large teardrop cz stone measuring 12mm long and 8mm wide at the widest point of the teardrop. Both of these stones are connected by a 925 sterling silver stick and the drop measures 30mm. A truly lovely pair of earrings!