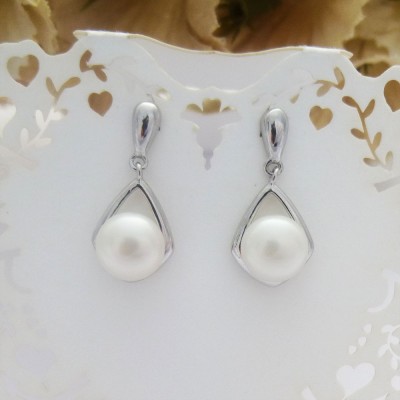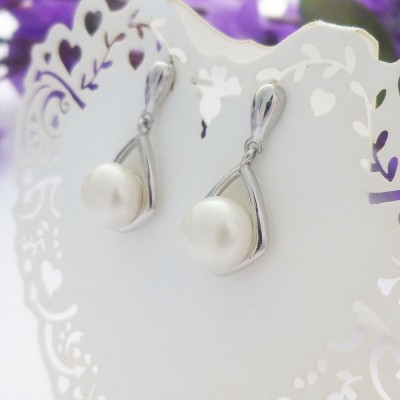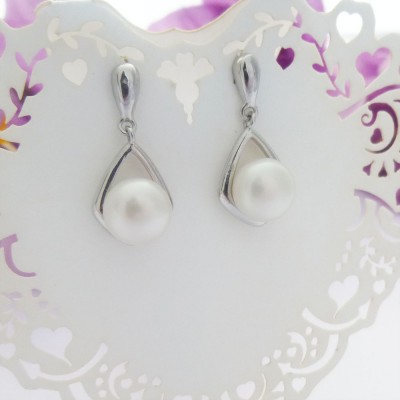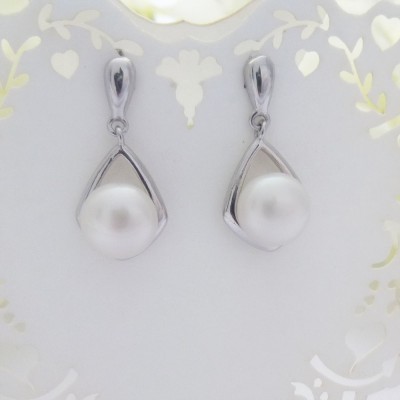 Freshwater Pearl & Silver Teardrop Earrings
A beautiful, chic and timeless pair of pearl drop earrings. These earrings feature a sterling silver teardrop outline with a pretty round ivory pearl, a gorgeous pair of earrings.
These stunning drop earrings are the perfect accessory for bridal wear, suitable for a bride, mother of the bride or bridesmaids and the simple design makes these earring elegantly beautiful. The drop length of these earrings measure approximately 20mm.