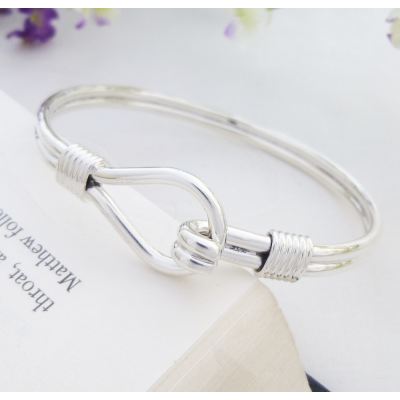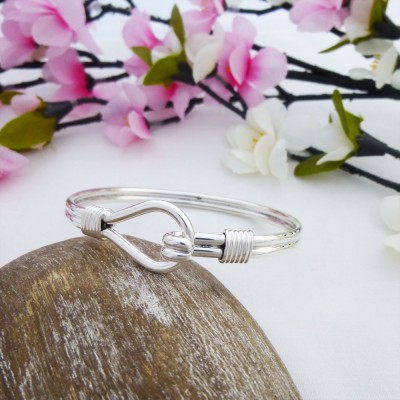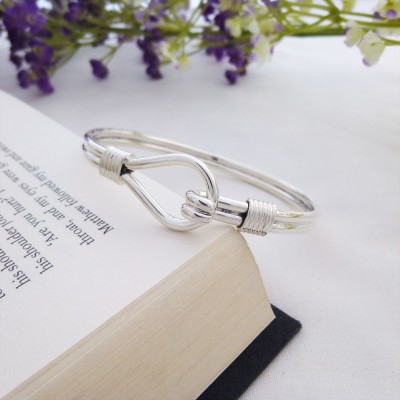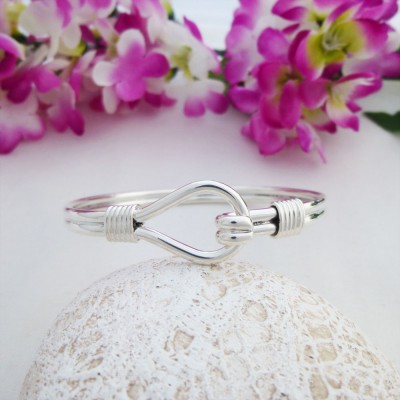 A wonderful, heavy loop bangle for women, made in sterling silver and it has a lovely highly polished finish. It looks fabulous on and due to its clever loop design it fits most wrists as it does not need to go over the hand.
This high quality loop link silver bangle sits firmly on your wrist and you can feel the quality through the weight, this ladies silver bangle is perfect for a woman that wants quality in her bangles. Featuring a double rounded circular back that feds through to a large loop on one end and a double hook on the other end, this bangle has the solid feel that should always be present on a high quality silver bangle.
We adore this funky, modern and very on trend silver loop bangle!