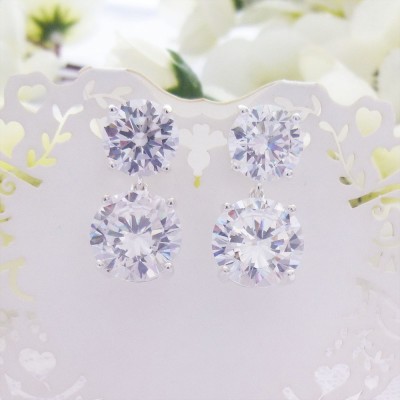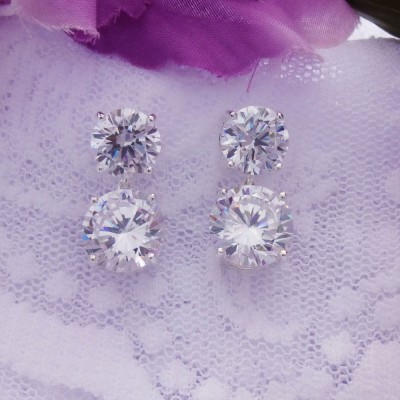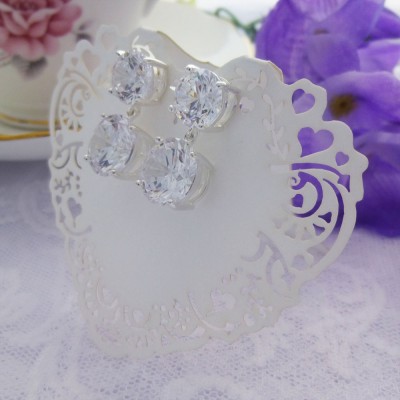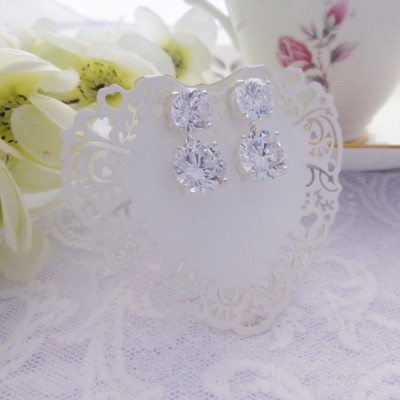 Large CZ Drop and Stud Earrings
If you are looking for a set of earrings that add sparkle, great for a party event, our large CZ drop earrings are ideal. Featuring two cubic zirconia stones with a mult faceted finish, the face of the stones has been cut to create a multitude of reflective surfaces, fantastic if you are looking for sparkle and ideal as a match for an elegant dress in any colour.
The large CZ drop earrings feature two stones in a sterling silver basket that are connected so that the lower stone dangles. The cz stones are clear and the bottom stone is slightly larger than the top stone, the fastener is a push back stud and the sterling silver frame is hallmarked on the rear of the bottom stone. Made from 925 sterling silver and hallmarked in the UK, the large CZ drop earrings are approximately 22mm long and weigh 9.2g.