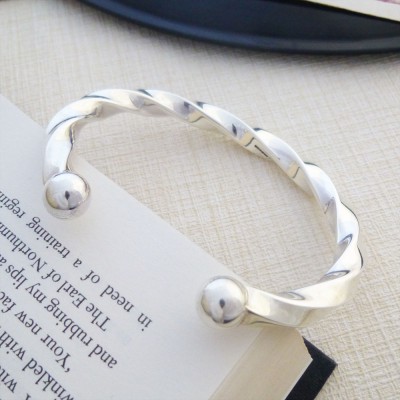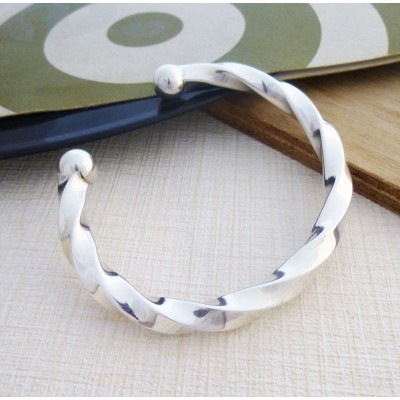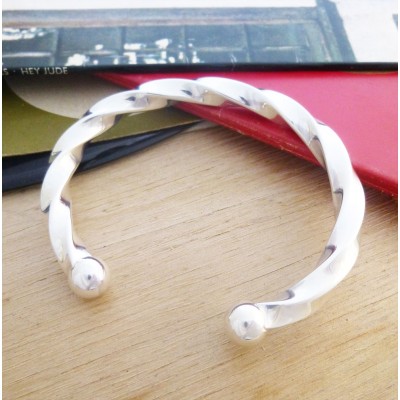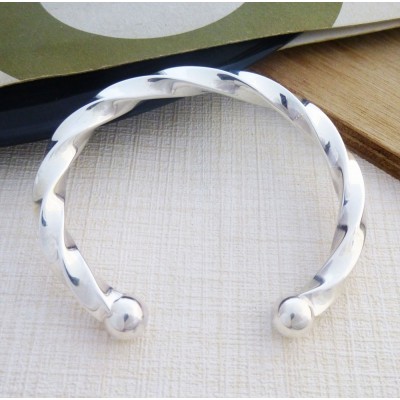 Mens Large Chunky Silver Torque
A fabulous, heavy, chunky, solid sterling silver men's torque bangle that weighs 68g, which has been handmade in the West Country. If you are looking for a gents silver torque bangle that is stylish and has a weighty feel to it, then you will love the Men's Chunky Torque!
This cool and stylish Men's Chunky Torque is exclusive to Guilty Bangles! We love the twisted design, as it is perfect for the stylish gent or laid back man, making it a popular sterling silver torque bangle for men.
This superb Men's Chunky Torque fits regular sized men's wrists and has been handmade by an amazing silversmith in the West Country.