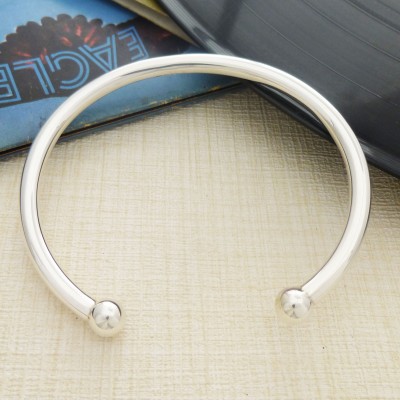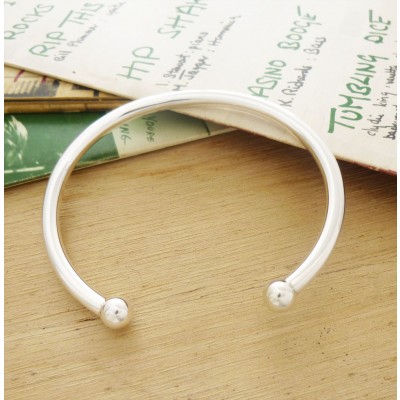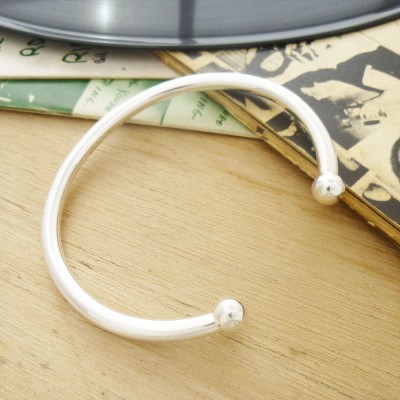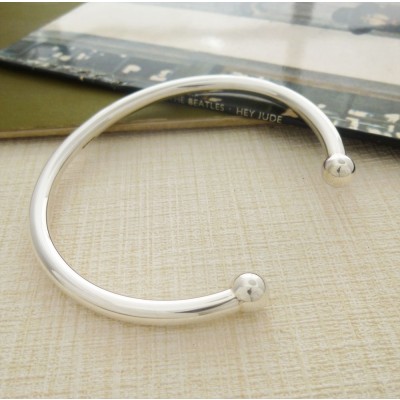 Mens Solid Silver Torque Bangle
The men's silver torque is based on the best selling design of the traditional torque bangle with small ball ends and a smooth, round wire. This is the best selling men's silver torque design and the Guilty men's is handmade to the highest quality.
The men's silver torque bangle is a simple and stylish design, a smooth round body with small ball ends make this easy to slip on and perfect for a bangle designed to be worn day and night. The classic design and styling make this our most popular men's silver torque bangle that is timeless.
The men's sterling silver torque bangle is handmade in the West Country and is constructed in 925 sterling silver that has been hallmarked in the UK. The quality of construction and finish is second to none, combined with a traditional design and a smooth finish make this a best seller.
Featured within Mens Silver Bangles and Bracelets