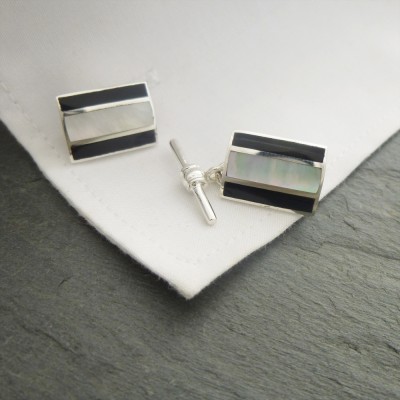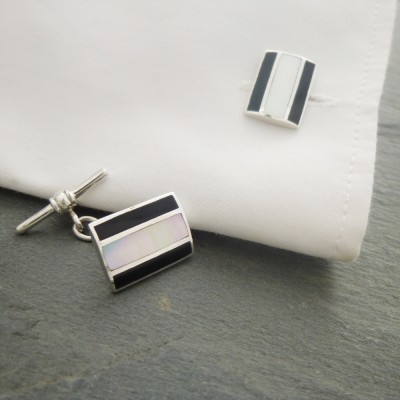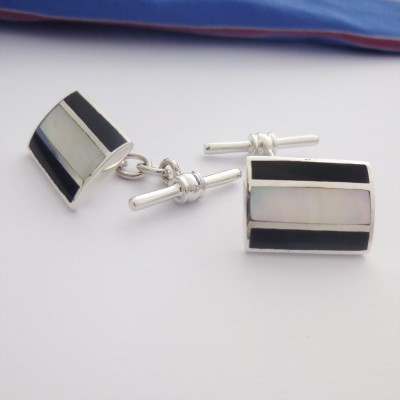 London Onyx Stripe Cufflinks
The London Onyx cufflinks feature a jet black Onyx centre with two classic Mother of Pearl stripes et within the Onyx. A cultural clash that works elegantly for an understated gentleman's look that make these Onyx and sterling silver men's cufflinks a winner!
The London Onyx stripe cufflinks for men are perfect for the man that wants a set of cufflinks that make a statement that is classical and sophisticated. With a jet black Onyx stone set in a sterling silver surround complemented by contrasting Mother of Pearl stripes, these cufflinks are great for a man that dresses to impress.
Set in a 925 sterling silver surround and with a chain and bar back, these mens cufflinks are designed for everyday wear or are as equally at home for a big night out. The round fronts are approximately 15mm in diameter with a sterling silver chain for ease of use. Functional, practical and perfect for a man that likes to impress with finer details.