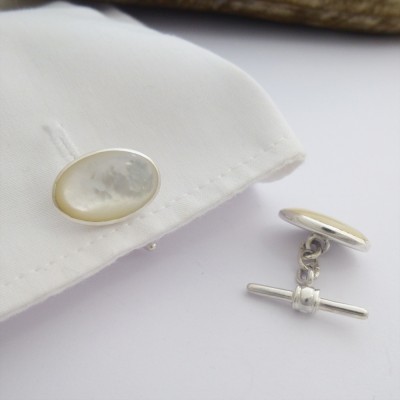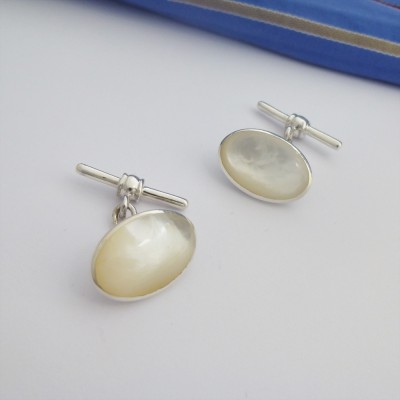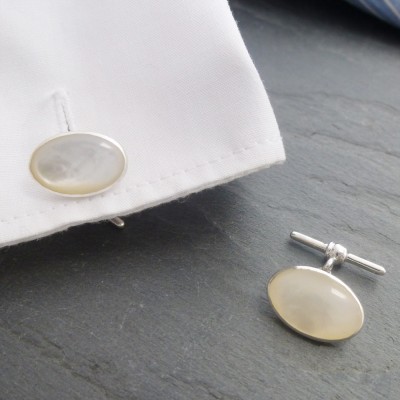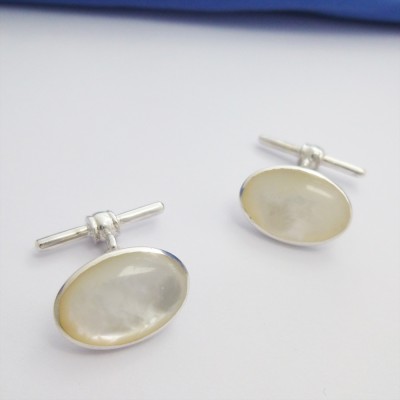 Oslo Oval Mother of Pearl Cufflinks
A great set of mens cufflinks featuring a large Mother of Pearl stone in an oval shape set in 925 sterling silver back. The Oslo mens cufflinks perfect for complementing light coloured shirt or a sharp contrast against a dark or black shirt.
The Mother of Pearl is a great stone with a non uniform creamy white colour that is deep with silver tones. The Oslo has an oval face with the Mother of Pearl stone set in a highly polished sterling silver surround with a shiny and deep creamy look. This is a great cufflink for contrast against a dark coloured shirt, perfect for formal evening wear.
The Oslo features an oval face that is approximately 16mm by 11mm with a 925 sterling silver back that is UK hallmarked. It has a chain and bar fastener also made in sterling silver, a soft finish for men that dress with style.