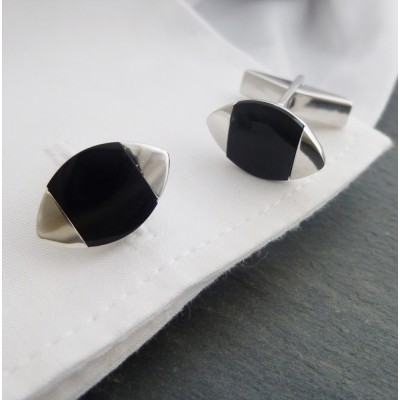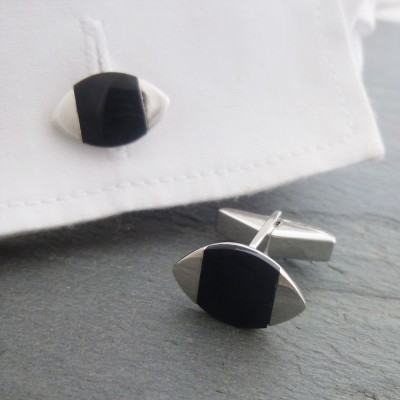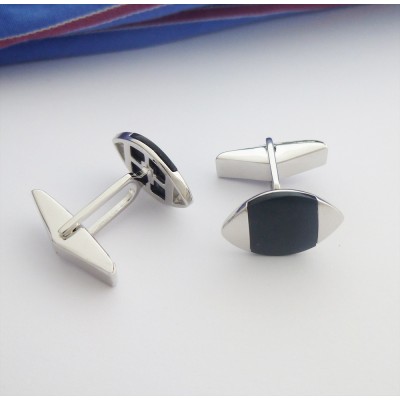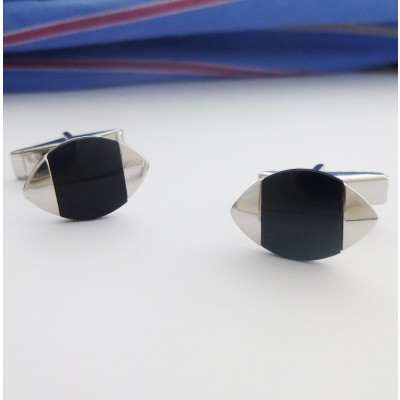 Sydney Silver Rugby Onyx Cufflinks
The perfect gift for a man that loves sport and also has a sharp and clean cut style. The Sydney black Onyx cufflinks are the shape of a rugby ball and have a clean and crisp modern style, perfect for the smart looking gent.
The Sydney silver tipped mens cufflinks feature a black onyx centre tipped with 925 sterling silver with a highly polished finish. The result is a sharp contrast that completes a style for gents that prefer a subtle and stylish look that is under stated and confident.
The Sydney mens silver cufflinks with a rugby ball shape have a swivel back that allows the cufflink to be used with ease. The cufflinks are UK hallmarked 925 sterling silver and come in a great Guilty Mens cufflink box. A perfect present for a sporty man that dresses with confidence and prefers a clean and crisp look.