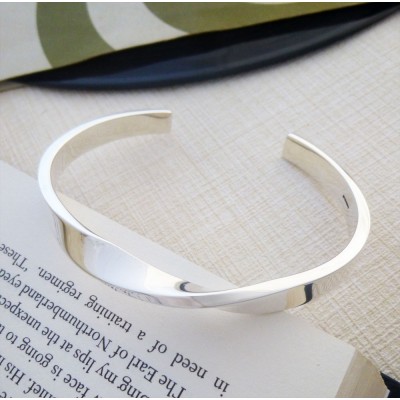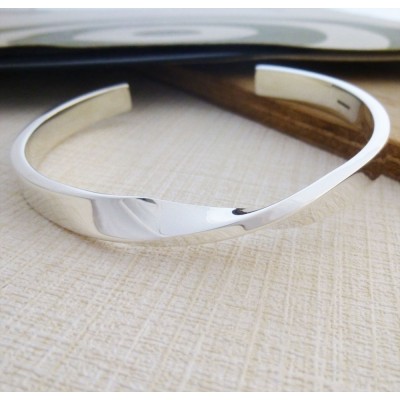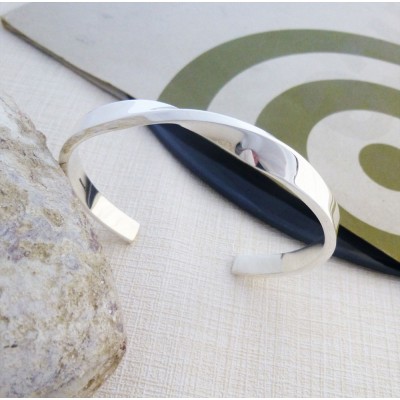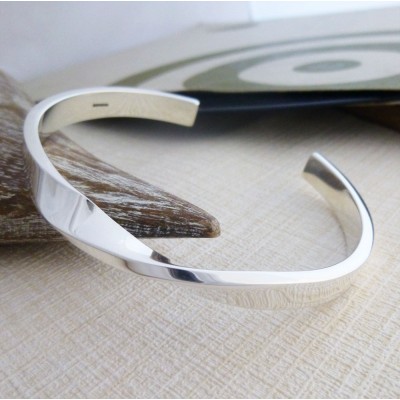 Men's Silver Twisted Torque
Smooth flat and thick 925 sterling silver with a solid twist, finished to the highest quality creating a stunning look that is sharp and sophisticated. This torque bangle is suitable for men with a regular wrist size.
The men's twisted torque is handcrafted in the West Country, exclusive to Guilty Bangles and finished to the absolute highest quality standards. A thick and solid silver with a big twist creates and edgy feel without being exuberant. The twisted torque bangle for men is understated and yet stylish, one of our favourites.
Made from a solid rectangular 925 sterling silver forming into a twist that would sit over the centre of the wrist, this is a bangle for a man that has style and sophistication but doesn't need to shout about it.
Featured within Mens Silver Bangles and Bracelets