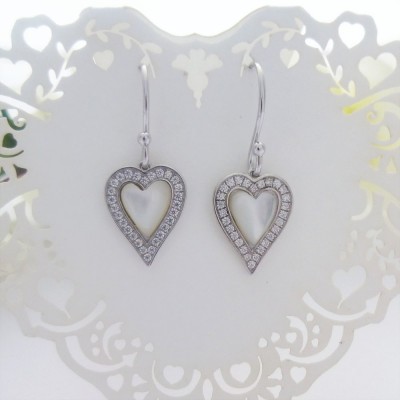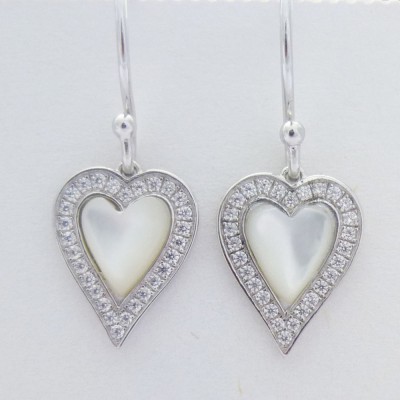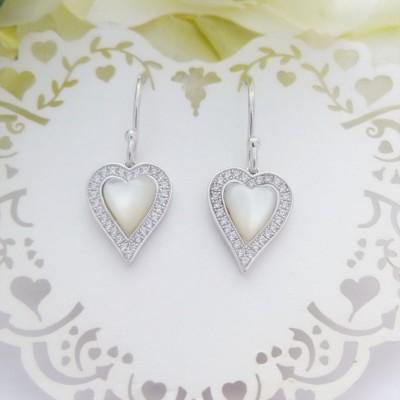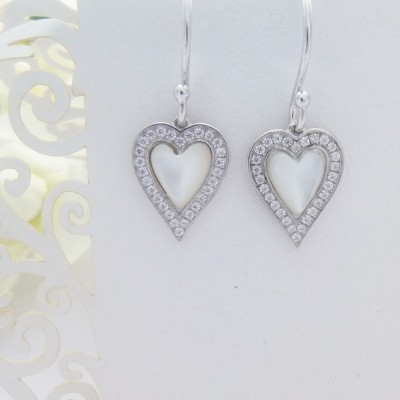 Mother of Pearl Drop Hearts
The Mother of Pearl Drop Heart earrings have been beautifully designed and the shape of the heart is just divine. The combination of Mother of Pearl and sparkly, cz stones creates a stunning pair of drop earrings combining the heart shape with the classic pearl drop earring design.
These earrings are perfect for bridal wear or simply to give to your loved one. The heart part of these earrings measure approximately 13mm long and 10mm at the widest part.
A lovely pair of hallmarked 925 sterling silver drop earrings.