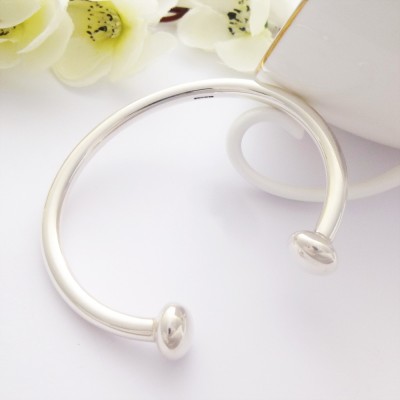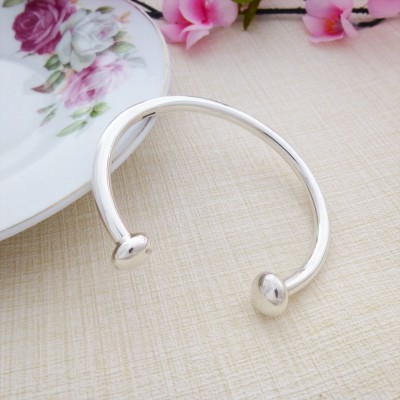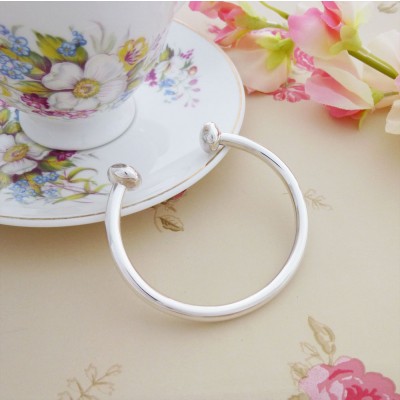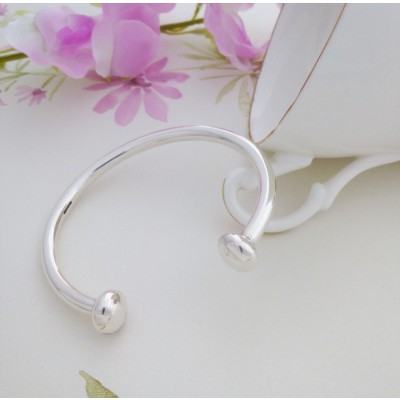 Rebecca Small Torque Bangle
The Rebecca Small Torque is a very beautiful 925 solid silver torque bangle featuring solid silver squashed ball ends. This stunning highly polished silver torque is a stylish bangle that has proven to be a very popular bangle, so we decided to make it available to ladies with small and regular wrist sizes!
Handmade in the West Country exclusively for Guilty Bangles the Rebecca Torque has a quality weighty feel to it and it looks amazing on. This is bangle that you will enjoy wearing all the time as it looks great with day and evening wear.
The Rebecca Small Torque Bangle measure 55mm in diameter and has a gap of 27mm.