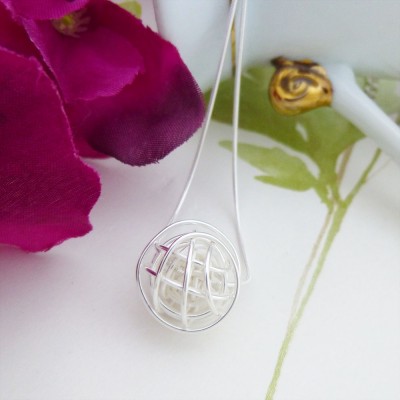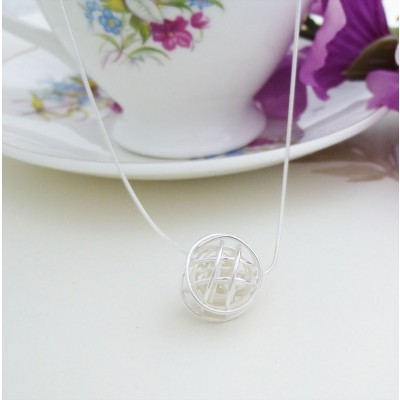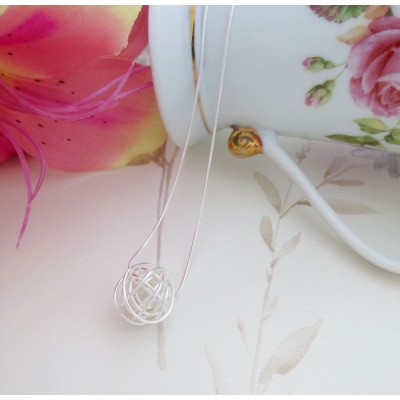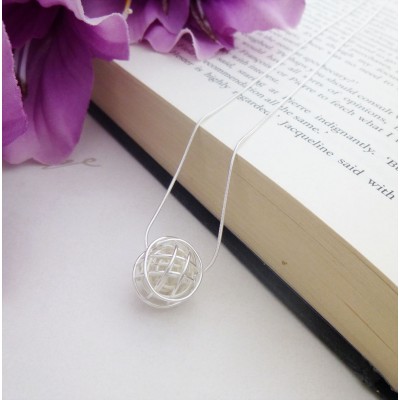 Rhiannon Silver Nest Pendant Necklace
The Rhiannon silver nest necklace is a gorgeous ladies necklace with a 41cm fine silver snake chain and features a woven silver nest made from sterling silver in a ball shape. A fabulous and unique sterling silver necklace that is perfect for women of all ages.
The fine snake chain also has a 5cm extender chain allowing you to maximise the chain length to 46cm if required. We at Guilty Necklaces adore the way that this silver ladies necklace falls around the neck and this piece is easy to match with a complementing silver bangle or earings.