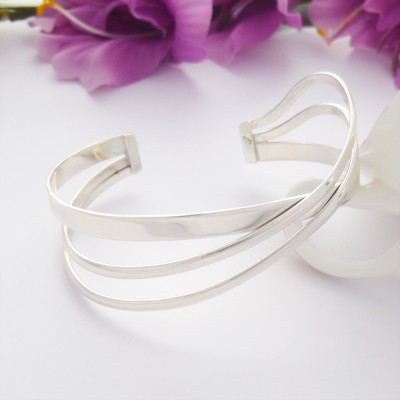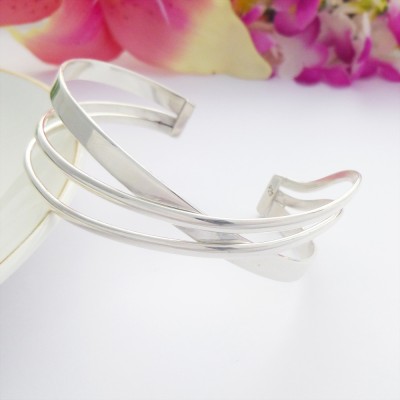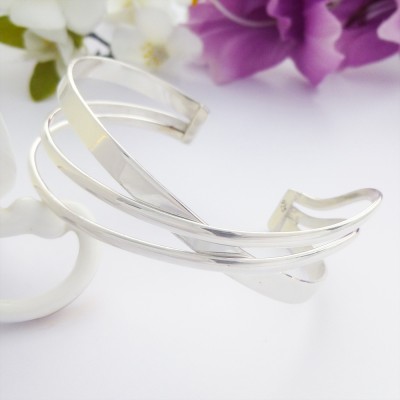 Bruna Narrow Wavy Cuff Bangle
The Bruna Wavy Cuff is a fabulous sterling silver cuff that features two rounded silver strands that cross over a highly polished sterling silver ribbon.
If you are looking for an elegant 925 sterling silver cuff that has that beautiful understated wow factor, then you will love the Bruna Narrow Wavy Cuff.
This is a cuff that you will enjoy wearing and it is the perfect gift for any woman who loves sterling silver bangles. The Bruna Cuff has an internal diameter of 65mm and it measures 22mm at the widest point.
Featured within Silver Cuffs by Guilty.