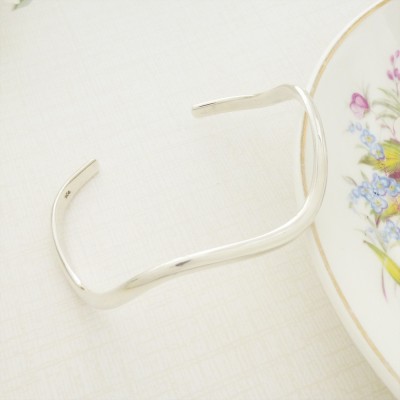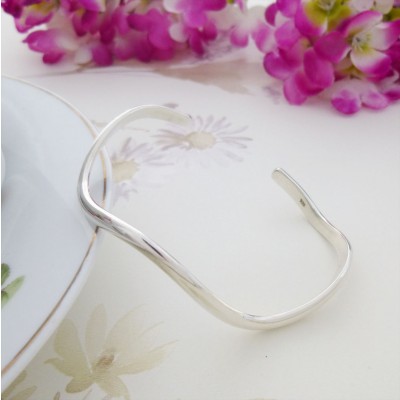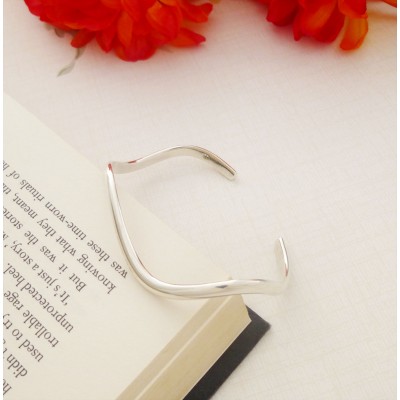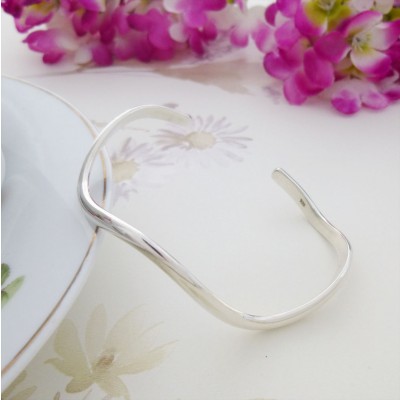 Silver Wavy Torque Bangle
A modern and edgy ladies silver torque bangle with a wavy pattern and squared ends in 925 sterling silver, a simple design with a funky and alternative feel that really makes a statement.
The ladies silver wavy torque is perfect for a modern woman that loves her torques and wants a silver torque that is innovative and unique with a funky design that is fashion forward.
The inside of this silver wavy torque for women has a flat and smooth polished finish and the exterior has a rounded or oval surface that is also highly polished. The wavy design is simple and effective so that this torque stands out as being alternative and edgy, perfect for the surfer girl or the modern city woman, a simple but effective design at a great price!