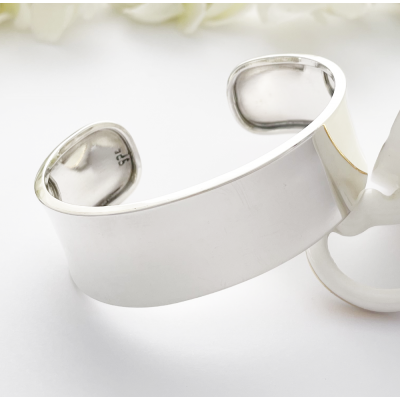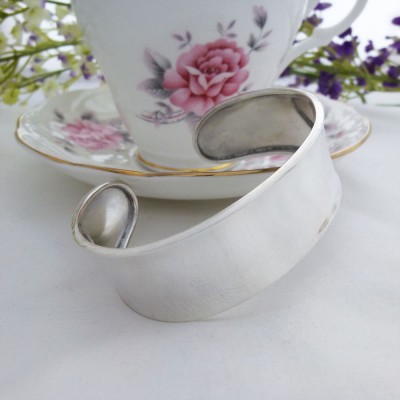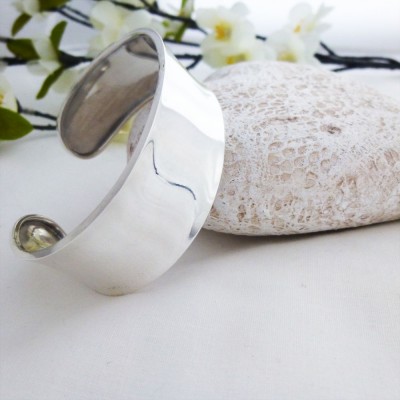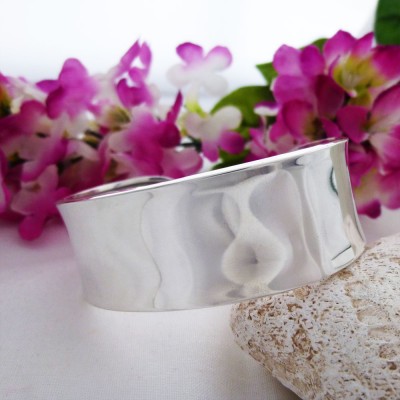 Chunky Solid Silver Torque
Magnificent Chunky Solid Silver ladies torque bangle featuring a simple elegant dished design, a stunner of a bangle. This bangle is perfect for a sophisticated or party night out.
The Chunky Solid Silver Torque has a simplistic design which is chic and vibrant, a favourite of those looking for a wide sterling silver cuff bangle for women that is in a contemporary style. The Chunky Solid Silver Torque has a subtle dish shape and a flat shinny surface.
If you are looking for a stylish, simple and sophisticated wide silver bangle to match a stunning dress, this is the perfect piece for you. Made from 925 sterling silver and hallmarked, the Chunky Solid Silver Torque by Guilty is a popular silver bangle and an essential piece in any jewellery collection for ladies that prefer simple and contemporary jewellery.