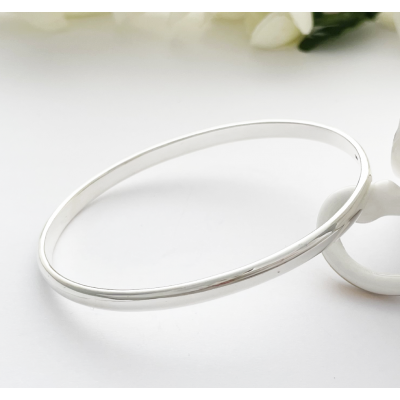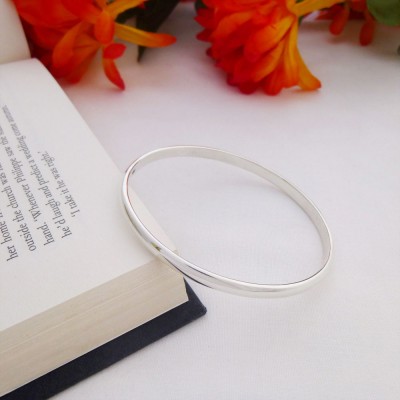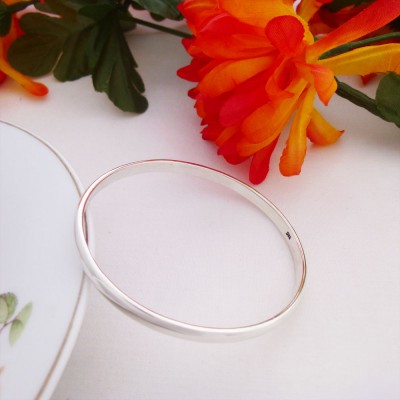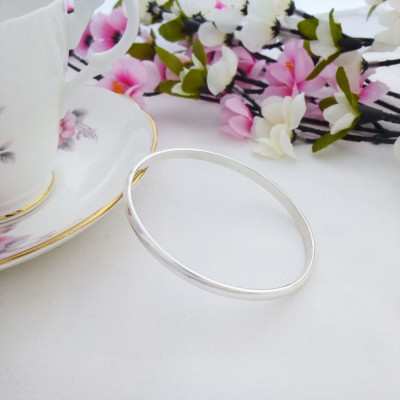 An elegant, sleek and beautifully designed sterling silver oval shaped slave bangle. This is a solid silver bangle which is truly gorgeous and it has a lovely feel to it when worn on your wrist.
We absolutely love this elegant, stylish and stunning Heidi Oval Bangle as it looks simply stunning on your wrist. This is a quality, solid sterling silver bangle that has a weighty feel about it. The unique oval shape of this bangle enables it to sit naturally and attractively on, creating a glamorous look.
The Heidi Bangle makes a lovely gift and a bangle that will be treasured forever. A gorgeous and popular oval shaped silver bangle that comes in its own bespoke 'Guilty Bangles' gift box.