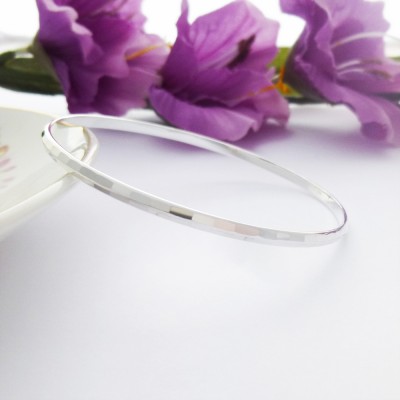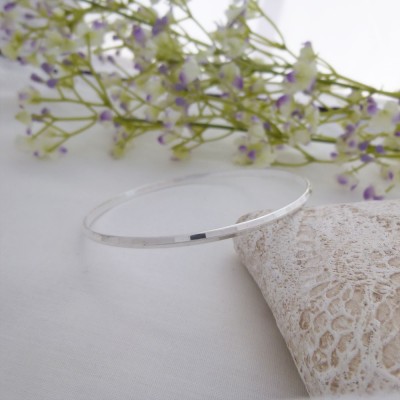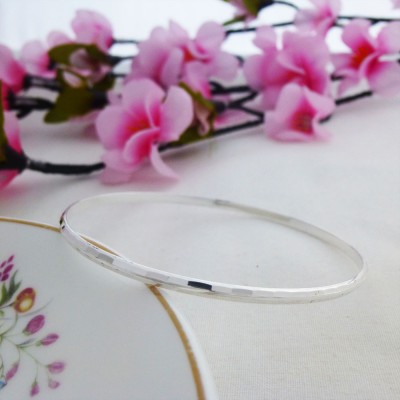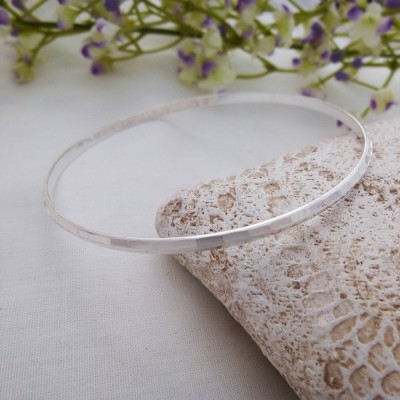 Violet Diamond Cut Facet Slave
A charming and divine diamond cut facet silver slave bangle that is very unique. This is a lovely sterling silver slave bangle that you can wear on its own or stack with other pretty slave bangles.
An alluring and enchanting, diamond facet, sterling silver slave bangle. The Violet Diamond Cut Facet Slave Bangle is very beautiful and it adds a delicate touch of glamour to your wrist to complete your look. A perfect gift for Christmas, a wedding present or a birthday gift!
This is a really stunning, slim diamond facet slave bangle that you will enjoy wearing and treasure in your jewellery box. The beautiful sterling silver bangle is hallmarked and comes in its own lovely 'Guilty Bangles' gift box. View more slave bangles from guilty by clicking on the link.