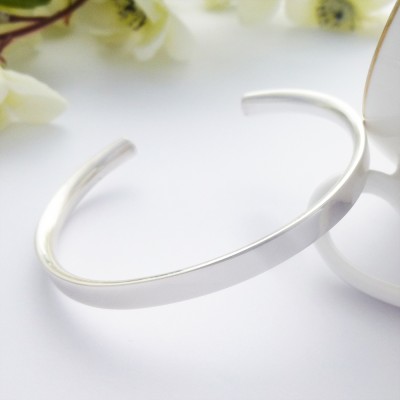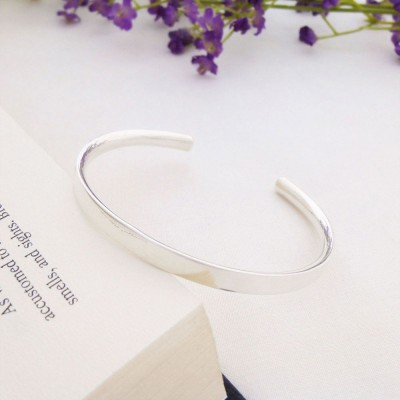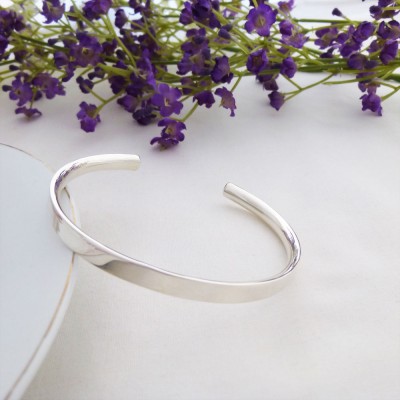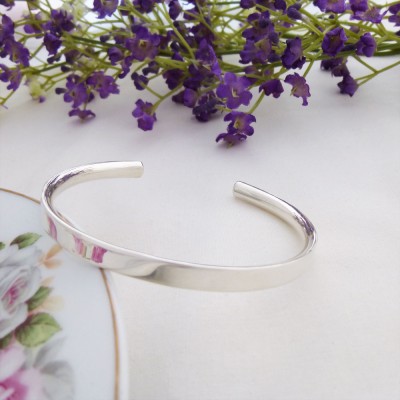 Alexa Small Reverse D Torque
The small Alexa torque is an elegant and chic torque that has a rounded interior and a flat exterior, this stylish torque is perfect if you are looking to engrave a message or name.
This fabulous torque bangle has been hand crafted in the West Country and is made out of solid 925 sterling silver, if you are looking for a quality ladies torque bangle suitable for ladies with small sized wrists, then the Alexa is perfect for you.
The Alexa small silver torque bangle has an internal diameter of 55mm and a gap of 27mm and is made and hallmarked in the UK.
Subject to availability, the Alexa Torque is available in small wrist and regular wrist sizes.