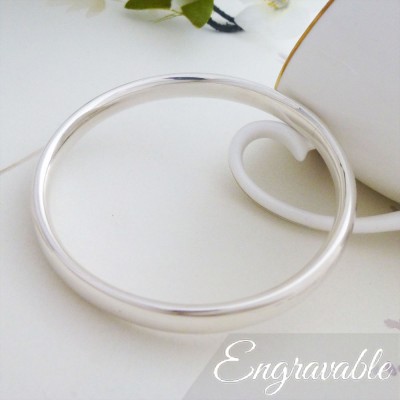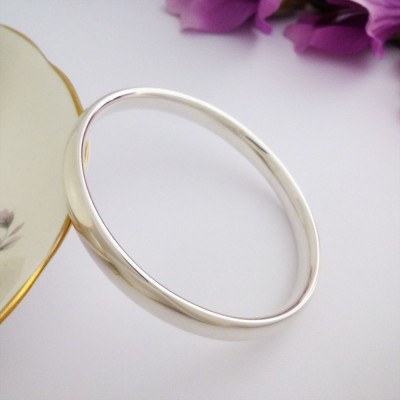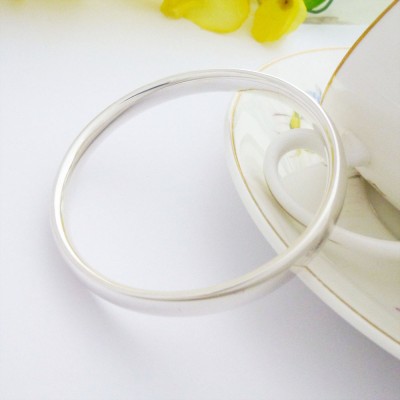 Mya Small Oval Section Bangle
The Mya small wrist bangle is designed with a beautiful oval cross section, creating soft lines and making it a very popular choice, it is feminine but weighty. If you are looking for a really high quality solid silver bangle with a simple stylish curvy design then you will adore the Mya.
The Mya small bangle has a lovely heavy feel to it, it measures 8mm in width, 4mm in depth and has an internal diameter of 60mm. It really is a bangle that is tactile, timeless and without compromise. This is a perfect bangles for a lady that has small wirsts and hands but demands the highest levels of quality.
Subject to availability, the Mya is available in small wrist, regular wrist and large wrist sizes.
*This is the Mya Small size bangle