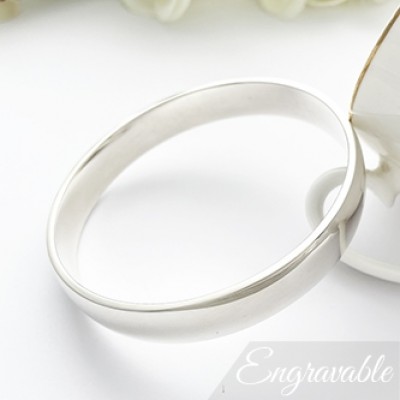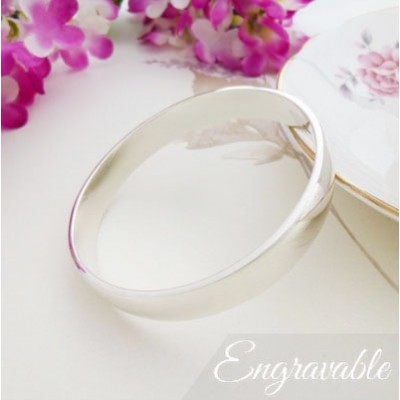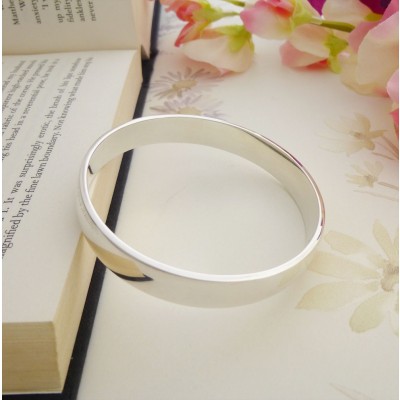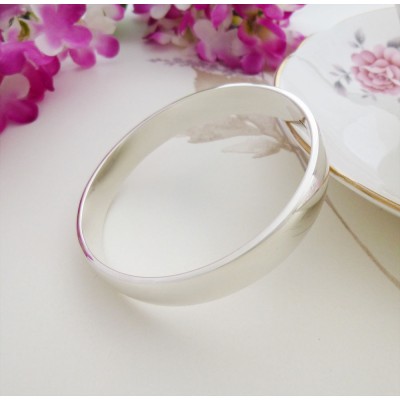 Ava Heavy Large Wrist Ladies Bangle
The Ava Large Heavy Weight Bangle is an absolutely stunning 925 sterling silver bangle measuring 10mm in width. This is the Ava large size bangle which is perfect for ladies with slightly larger hands and struggle to get regular size bangles to fit over their hands.
The Ava Large Bangle is one of our heavy weight bangles. It is a solid silver bangle and hallmarked 925 sterling silver. A truly top quality silver bangle which looks really impressive on. The Ava Large Bangle has been handmade in the UK exclusively for Guilty Bangles and is currently available in three wrist sizes, regular, large and extra large.
The Ava Large Bangle has an internal diameter of 67mm and weighs approximately 60g. The Ava has a D shaped cross section, which means it has a lovely rounded exterior and a flat interior. The interior of the Ava is perfect for engraving a special message for your loved one.
*This is the Ava Large size bangle