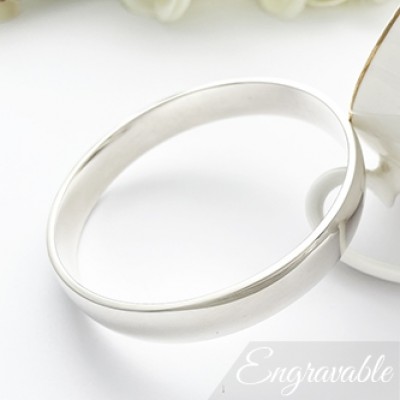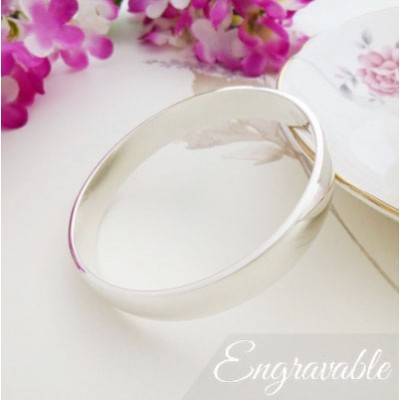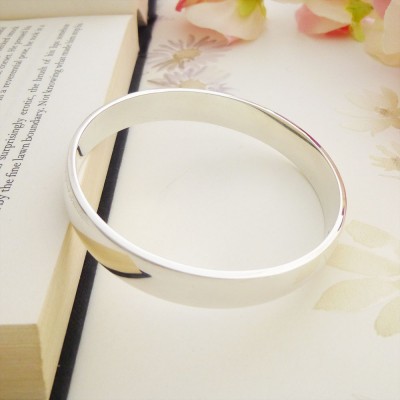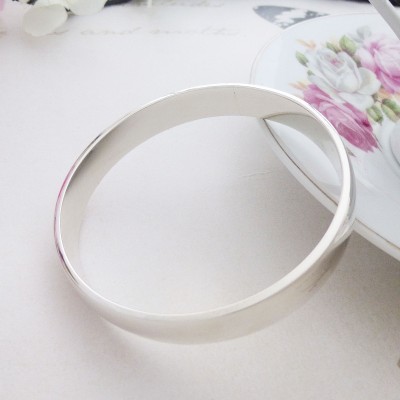 Ava Extra Large Heavy Bangle
The Ava Extra Large size bangle is a beautiful heavy weight bangle which has a larger internal diameter, perfect for ladies who have large hands. This is a heavy, solid 925 sterling silver bangle.
This Ava Bangle has a flat interior and a rounded exterior, making it a great bangle for you to engrave a special bangle on the inside for your loved one. This is a highly polished bangle which has been handmade by our silversmith in the West Country, exclusive to Guilty Bangles!
A superior quality sterling silver bangle which looks fabulous on! The internal diameter of the Ava Extra Large bangle is 71mm and it weighs approximately 60g. The Ava is a very special bangle that any silver jewellery lover would love to have.
*This is the Ava Extra Large size bangle