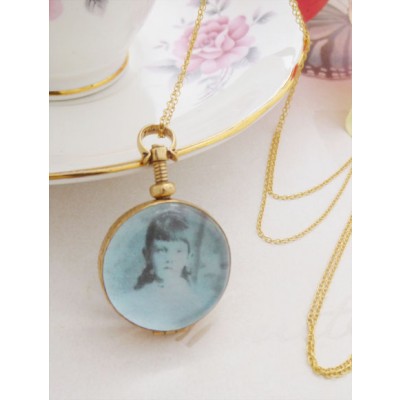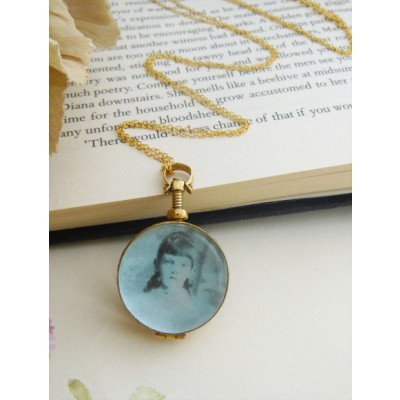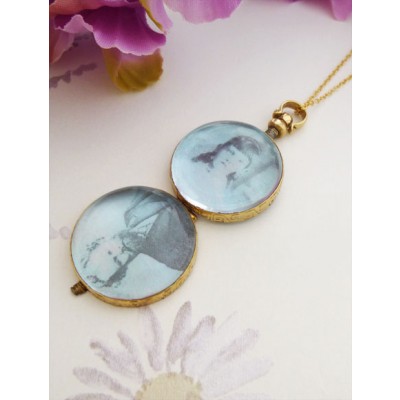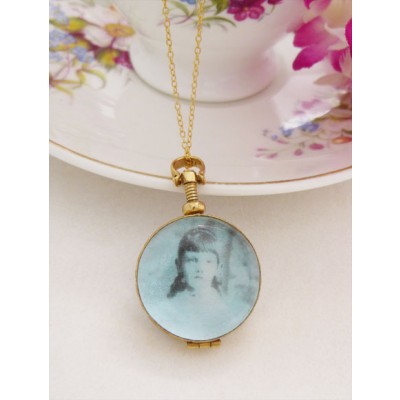 Cleopatra Round Locket Pendant
The Cleopatra Round Locket necklace is a vintage styled round locket with clear polished and raised glass on both sides in a vintage styled and embossed gold plated sterling silver case. Through a ball and screw, the locket can be opened allowing you tom place two pictures of your loved ones so that they will sit on your heart. The round gold plated locket closes securely and is the perfect length to have your glass locket worn inside or out of your top so that you can keep your photos close and private or show them off to the world.
The round locket is approximately 25mm in diameter and 12mm in depth in polished glass with a gold plated sterling silver case. The necklace is 70cm long with a 5cm extender so that the maximum length is 75cm and is also in gold plated sterling silver, this vintage glass locket is hallmarked in the UK.