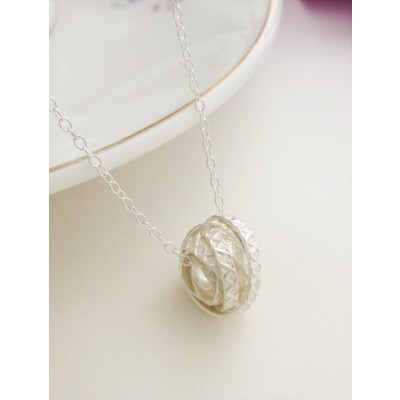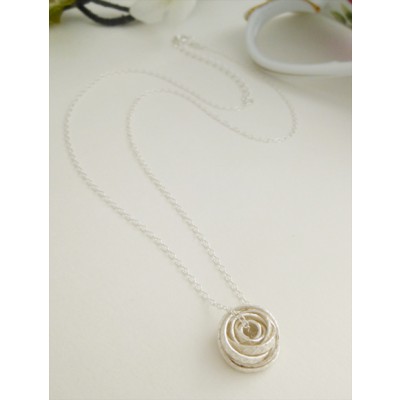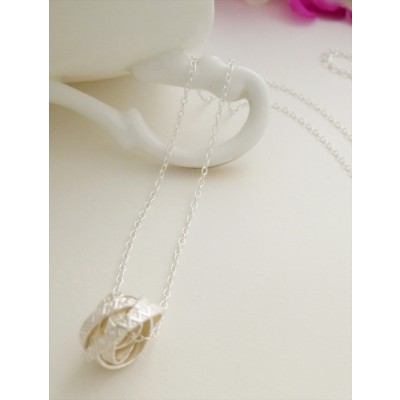 Georgia Square Nest Necklace
The Georgia Square Nest is perfect for a lady that loves to stand out and wants a necklace that is really unique with an unconventional design creating a fashion forward style. This necklace features a ball of sterling silver with a square cross section in a circle shape that competes a stunning design that is edgy and exclusive.
The Georgia Square Nest is a contemporary design that would suit a modern woman that likes to have unique styles in both her necklaces and dress. The nest is made from square section sterling silver wound into a circular shape with the fine snake necklace chain feeding through the central hole.
This is a perfect necklace to mix and match with others and fits in well with our other nest styled necklaces that are all on trend and perfect for women that want an alternative.