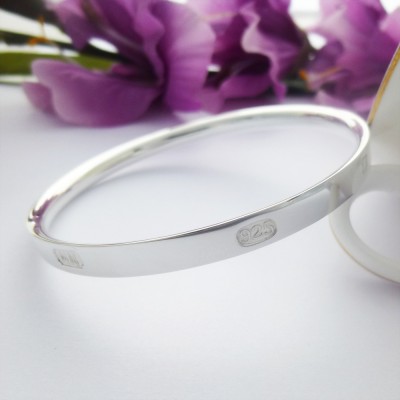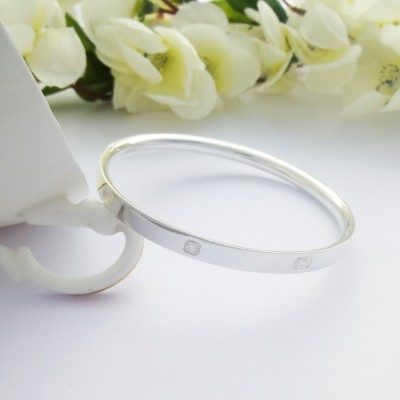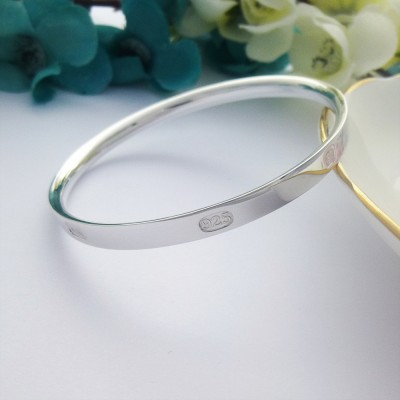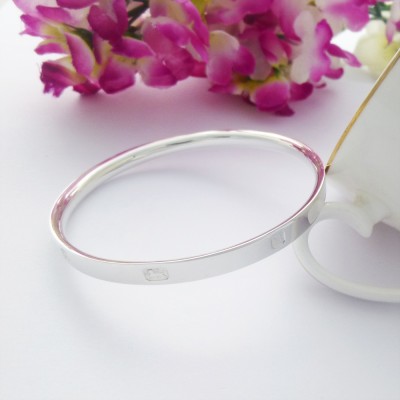 Harlow Exterior Hallmarked Bangle
The Harlow Solid Silver Bangle is a truly beautiful, 925 sterling silver bangle which has been handmade in the West Country exclusively for Guilty Bangles. It features our silversmiths hallmarkings on the exterior which makes this a beautiful, contemporary solid silver bangle.
The Harlow has a flat exterior and a rounded interior and it's internal diameter measures approximately 63mm which makes this bangle suitable for ladies with average size wrists/hands. The stand out feature of the Harlow Solid Silver Bangle is the stamped hallmarks the silversmith has exposed on the exterior of the bangle.
There are five individual hallmarks on the exterior of the bangle and these are spaced out covering approximately half of the bangle exterior.
The thickness of the Harlow Silver Bangle measures approximately 6mm wide.