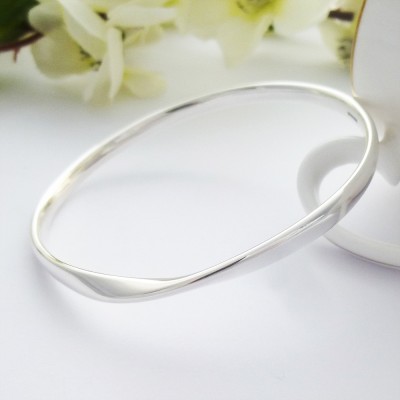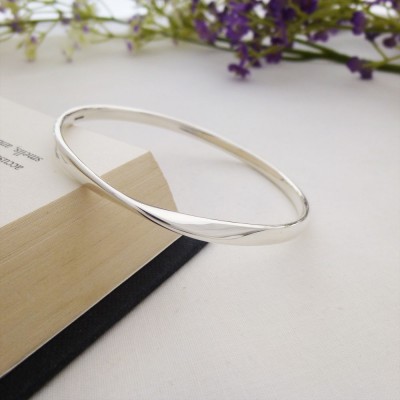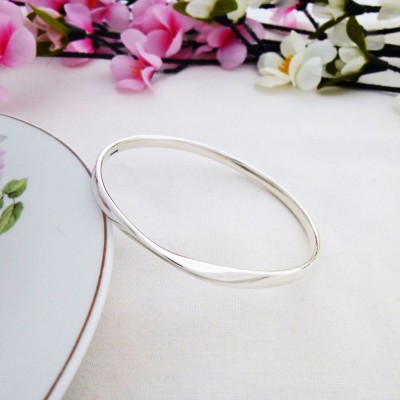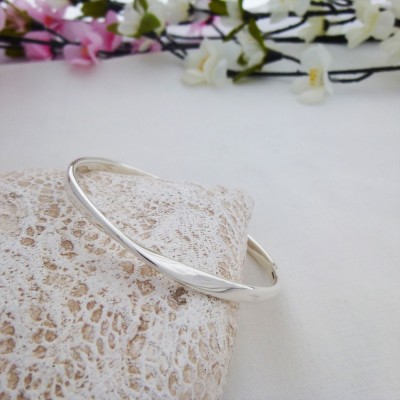 Trixie Solid Twist Bangle
Chic, solid and handmade here in the UK, we at Guilty Bangles love the Trixie Solid Silver Bangle. With a contemporary twist in its design, the Trixie Bangle is a very funky bangle. Elegant interesting and sleek this is a glamorous silver bangle you will adore!
This bangle would make the most wonderful gift for a loved one on a special occasion, perfect for a birthday or Christmas present. Handmade here in the UK and it is one our latest additions to the Guilty Bangles silver bangles collection.
The Trixie solid silver ladies bangle fits most medium sized wrists and the internal diameter of this bangle is approximately 63cm wide. The thickness of the bangle measures approximately 5mm wide.
Subject to availability, the Trixie is available in small wrist, regular wrist and large wrist sizes.
*This is the Trixie Regular size bangle