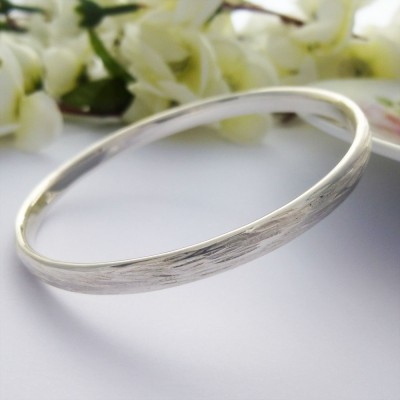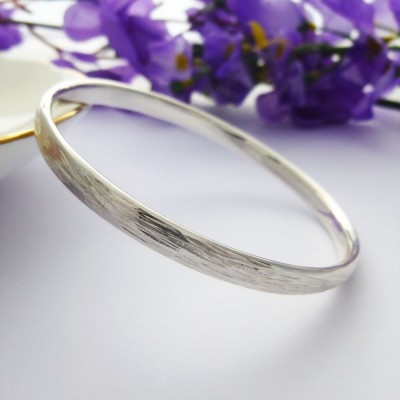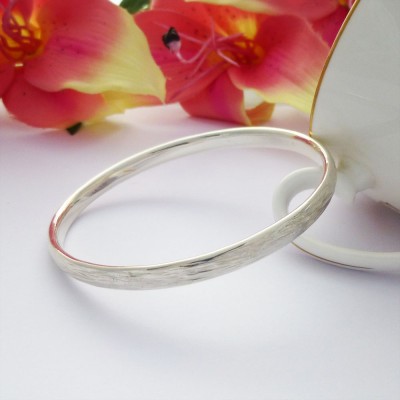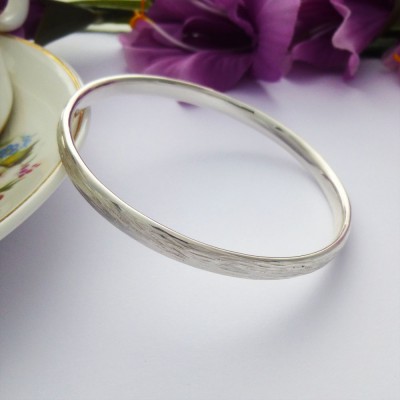 Iris Textured Silver Bangle
The Iris Textured Silver Bangle is a contemporary solid 925 sterling silver bangle with a textured exterior, designed exclusively for Guilty Bangles! A very beautiful solid silver bangle with curvy edges.
The Iris Textured Silver Bangle is modern, stylish and elegant. The textured exterior features soft, linear markings, creating a bangle that is unique and unusual, a perfect gift for someone special.
The Iris Textured Sold Bangle has been handmade in the UK by one of our amazing silversmiths. The Iris measures 63mm in internal diameter (regular size) and the width of the bangle measures 6mm wide.