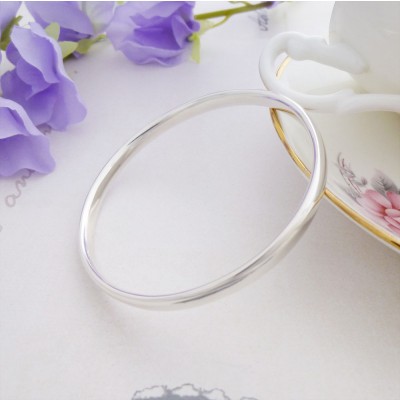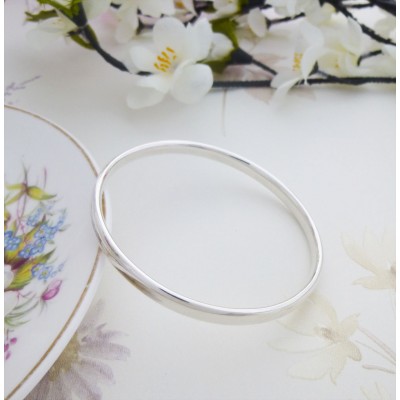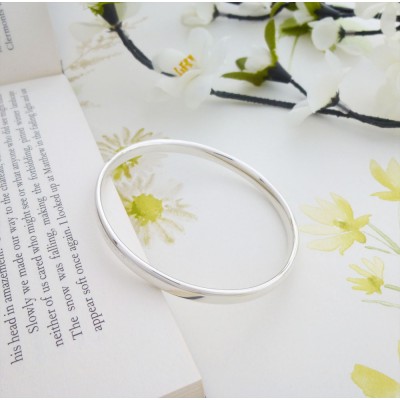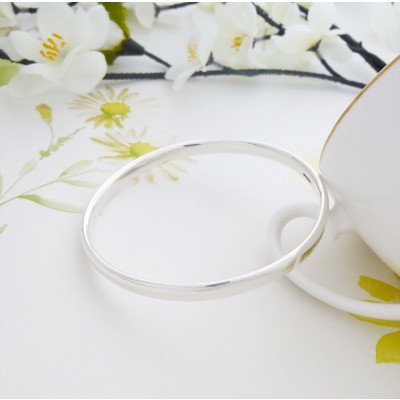 Malia Oval Section Bangle
The Malia is a classic round silver bangle with an oval cross section providing soft curves for a glamorous fit. Hand made by a West Country silversmith, the Malia is already proving to be one of our best sellers.
This solid silver bangle is the perfect gift for all women, a classic style with a highly polished finish, the Malia is suitable for women of all ages, it will never go out of fashion, simply stunning! The smooth edges of the oval cross section have been hand crafted and finished making it a perfect for a lady that wants to wear her bangle day and night.
The Malia is the classic chic bangle with gorgeous curves.
Subject to availability, the Malia is available in small wrist, medium wrist and large wrist sizes.
*This is the Malia Regular size bangle