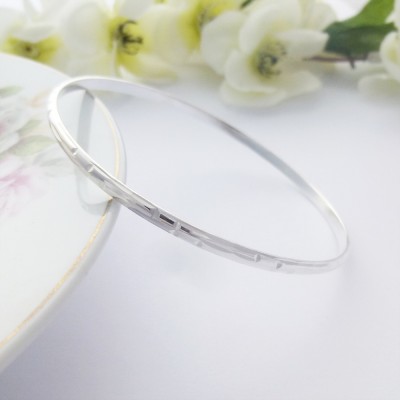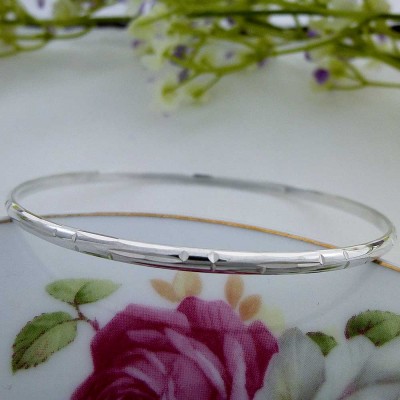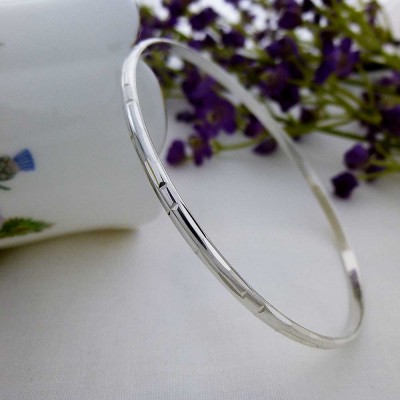 This is a pretty and interesting narrow, diamond cut slave bangle, worn on its own or stack it with other slave bangles to create a unique looking bangle.
A beautiful and fabulous looking narrow, silver slave bangle which features long diamond cut detailing. The Lily Diamond Cut Slave is a very pretty, light reflecting and eye catching silver slave bangle.
This enchanting diamond cut slave bangle looks fabulous worn on its own, or if you would like to create a more stylish look, then you can stack other pretty slave bangles with The Lily Diamond Cut Slave Bangle. This really is a lovely gift to give your loved one on a special occasion and is suitable for younger or older women.