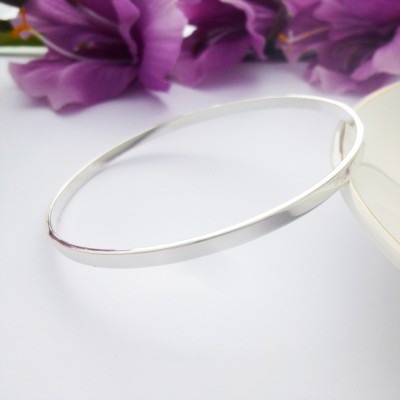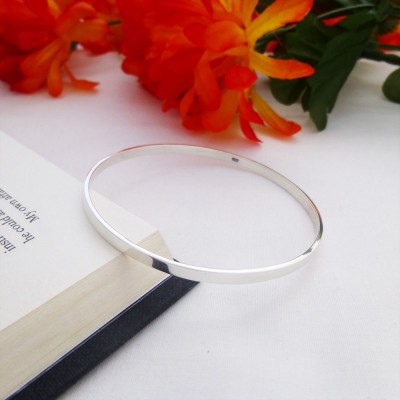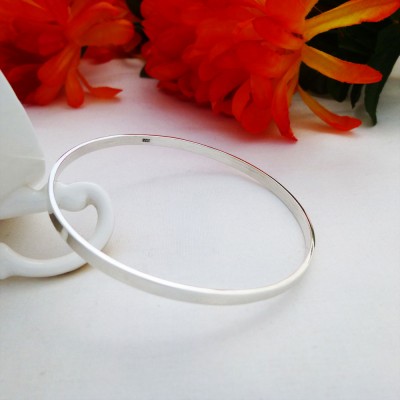 Plain Silver Slave Bangle
A beautiful and elegant, plain silver slave bangle which is stunning on the wrist. This is a silver bangle that is versatile and can be stacked with other slave bangles to create a fabulous statement look.
This is a beautiful, sophisticated and elegant sterling silver slave bangle which is hallmarked. It is a gorgeous silver bangle that is plain and unfussy which makes it very popular with women as it is easy to match with any fabulous outfit.
You can wear this bangle on its own or stack this gorgeous Plain Silver Slave Bangle with any other fabulous slave bangles to create your own unique look. This bangle is a perfect Christmas gift as all women love the simplicity of this very stylish and current silver bangle.
A timeless and classical Plain Silver Slave Bangle that will be treasured in your jewellery box forever. This fantastic sterling silver bangle comes in its own lovely 'Guilty Bangles' gift box.