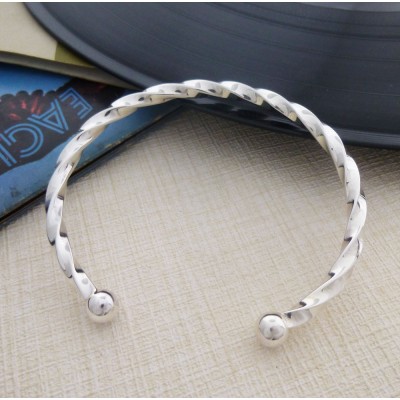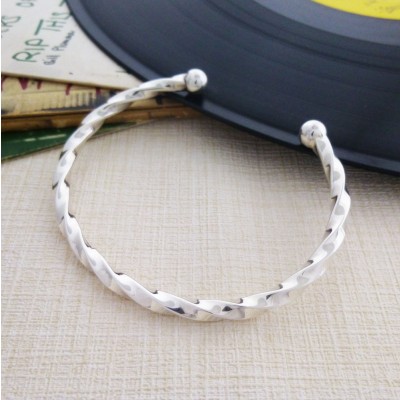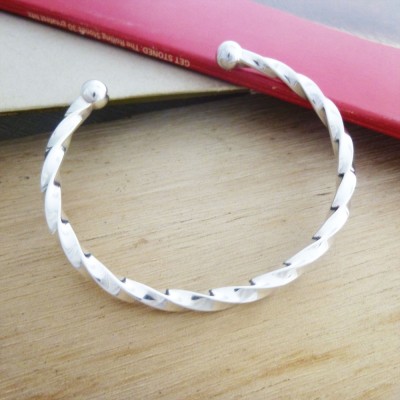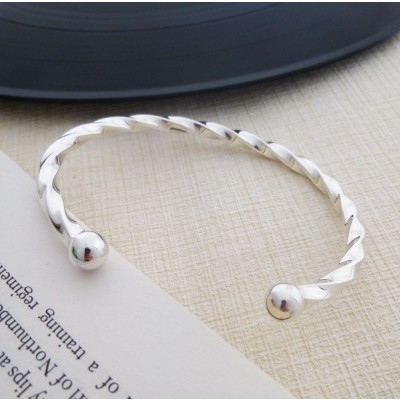 Men's Surfer Torque Bangle
Solid silver men's torque bangle, hand crafted in the West Country, an extremely popular men's bangle for the style conscious man. If your husband or boyfriend is a fan of the surfing style or extreme sports life, then this funky torque bangle will make a fantastic gift.
This amazing Men's Surfer Torque bangle is exclusive to Guilty Bangles! With it's stunning twist design, it looks fabulous on a gents wrist and makes the most perfect keepsake present, which will be treasured forever.
It is a stylish bangle that can easily be worn casually during the day, or alternatively this bangle holds it own when worn with a more formal, sophisticated look.
This gents sterling silver torque bangle fits most men's wrists and it is handmade here in the UK!