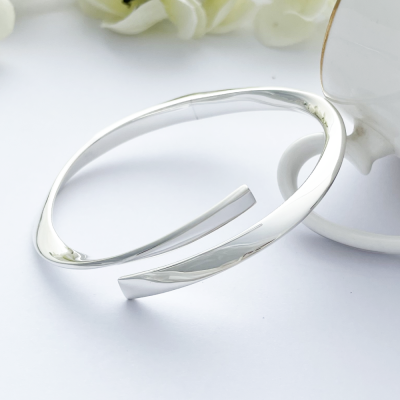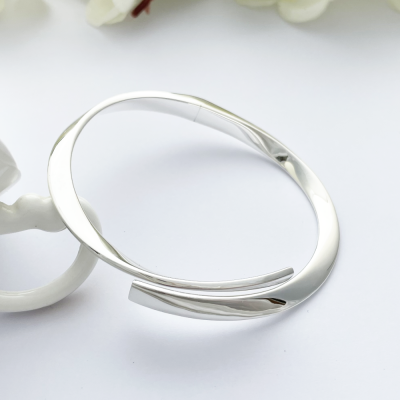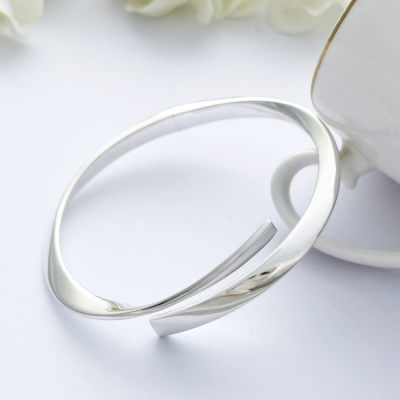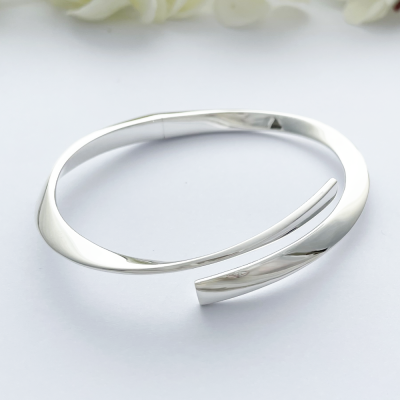 The Odessa is inspired from it's meaning of journey, this is a simple hinged bangle with overlapping ends designed to be complementary with a highly polished surface and square ends for simple sophistication.
The Odessa bangle is hinged allowing it to easily open and close onto your wrist which is perfect if you have larger wrists. It is finished with a highly polished surface and is sleek and elegant with an understated tone.
The Odessa follows a journey around your wrist with a contemporary square end. This silver bangle is perfect for every day wear as much as for a big night out, it offers elegance without being brash in a forward design that is modern and chic.