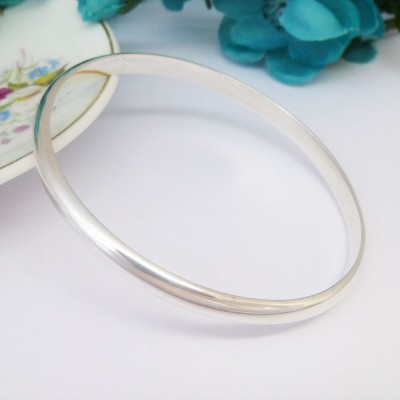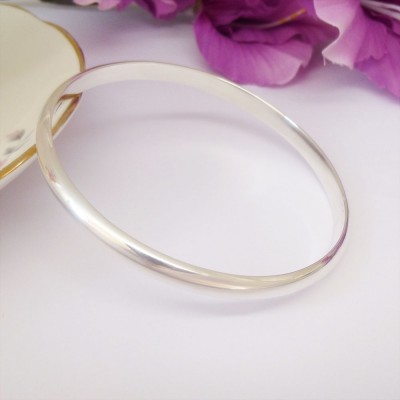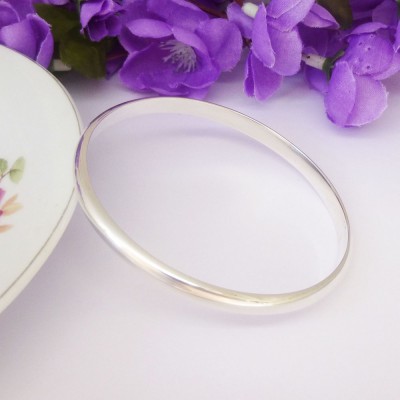 Phoenix Small Silver Bangle
The Phoenix Small Solid Silver Bangle has been handmade in the UK and is an elegant, classic bangle that all women will adore. It features a timeless 'D' shaped design making it the perfect bangle for engraving on the flat interior.
This beautiful highly polished 925 sterling silver bangle has a glamorous and stylish look to it and it is the latest addition to our Exclusive Collection of solid silver bangles. This is a small size bangle with an internal diameter of 60mm making it perfect for ladies with smaller size wrists/hands.
We love the look of the Phoenix silver bangle as it is a bangle that would complement any ladies wrist and with it's timeless design, it will definitely be a bangle to treasure!
Subject to availability, the Phoenix is also available in regular wrist and large wrist sizes.
Featured within Guilty Engraved Bangles
*This is the Phoenix Small size bangle