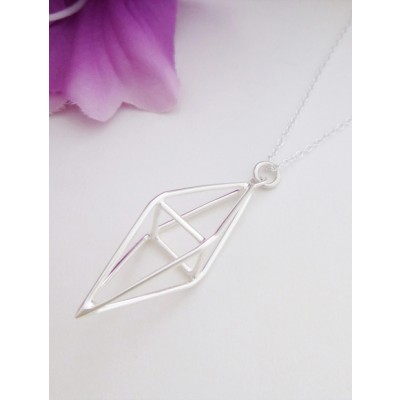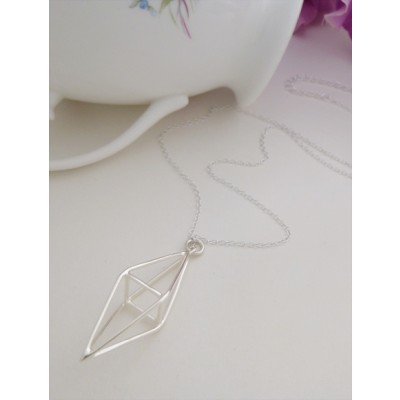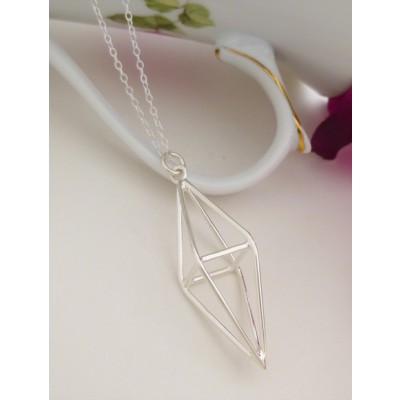 Sterling Silver Prism Necklace
The sterling silver prism necklace offers a stunning alternative to standard designs. This gorgeous necklace is unique and edgy with polished rounded wire that reflects the light with a great three dimensional feel. This is a strong design for a woman that feels comfortable with a modern look, a perfect necklace that compliments an elegant dress where you want a pendant to really stand out with a transparent but significant look. The geometric shape offers angles that draw attention to the prism pendant that combine to create a stunning necklace, perfect for a big night out.
The sterling silver prism pendant necklace is made in 925 sterling silver and is hallmarked in the UK. It sits on a standard 40cm necklace chain with a 5cm extender and comes in our Guilty bespoke branded and padded necklace boxes.