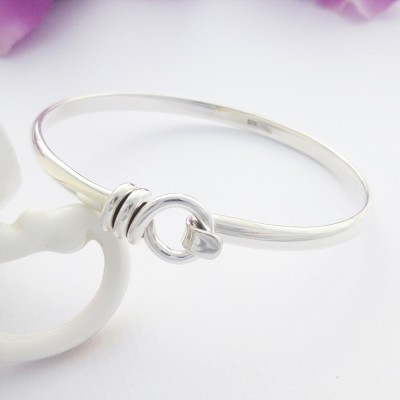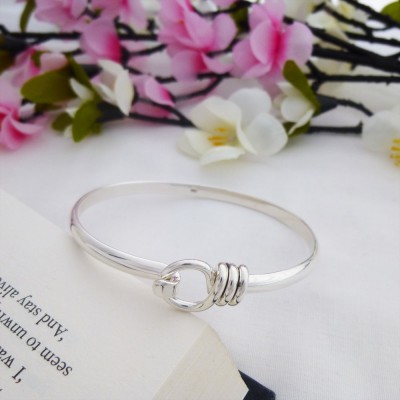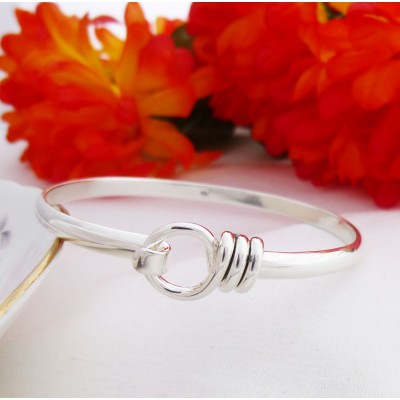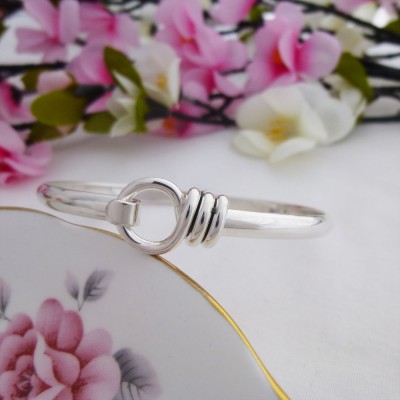 Harper Hoop Silver Clip Bangle
A gorgeous, comfortable to wear hoop and hook bangle made in sterling silver with a flat inner edge and highly polished round outer for an understated bangle that oozes class.
A fabulous, simple design for a ladies silver bangle that is clean and elegant, the medium sized hoop sterling silver bangle is perfect for a lady that wants a hallmarked 925 sterling silver bangle that has a crisp feel and clean lines. The front features a loop finish that clips over a hook and creates a wider opening when undone to make it easier to put on.
We love this simple chic and sturdy Harper Hoop Silver Bangle. The hoop design is finished with three loops around the main bangle body for a quality finish. This solid silver bangle from Guilty is elegant without being brash, the design stands out to make it unique but also understated, quite simply an understated loop bangle that oozes class.