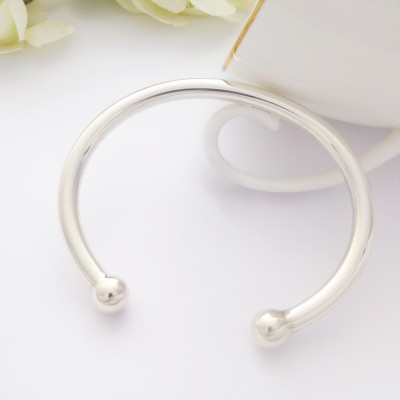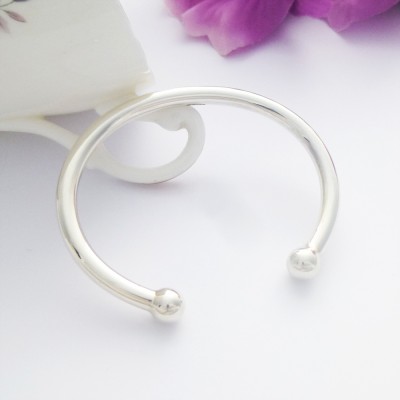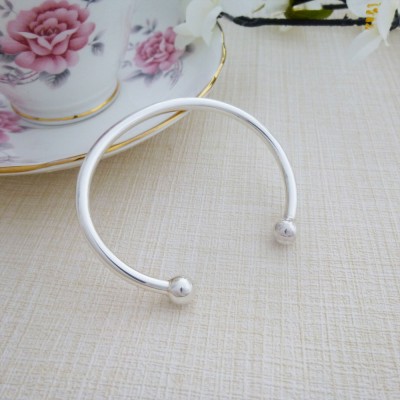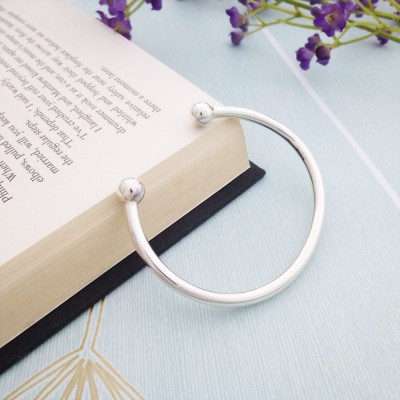 Small Traditional Handmade Torque Bangle
We at Guilty Bangles are delighted to offer you a gorgeous traditional hand made torque suitable for ladies with small sized wrists. The internal diameter of this small ladies torque measures 55mm and the gap measures 27mm.
The small traditional ladies torque is a very popular choice with our customers due to its timeless design with round ball ends that are moulded into the thick solid body of the torque.
We adore the soft curves and the way this torque sits smoothly on the wrist, with its highly polished finish, it completes an amazing look!
Subject to availability, the Traditional Torque is available in small wrist and regular wrist sizes.