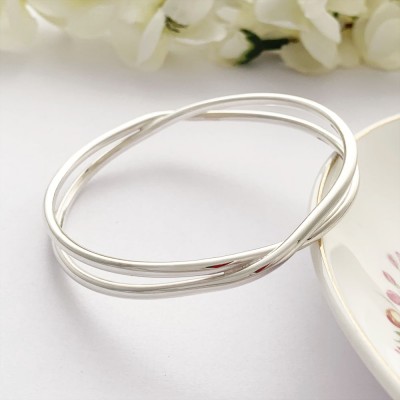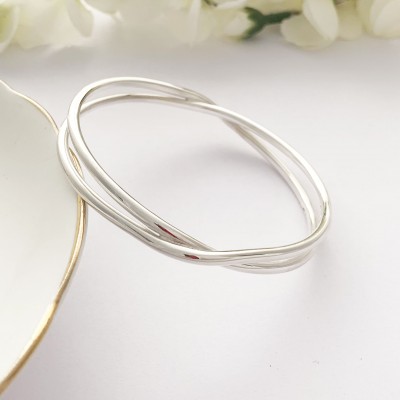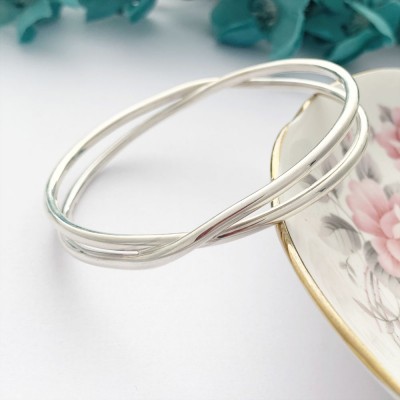 Vanna Twin Wire Crossover Bangle
The Vanna is a quality twin wire crossover round bangle, ideal if you are looking for a wire bangle with little flex and amde from solid 925 sterling silver and is suitable for standard size wrists.
The Vanna twin wire crossover bangle features two solid silver round wires that crossover on either side of the bangle. As the wires are made from solid 925 silver, there is a strong and quality feel to this bangle with very little flex. The Vanna is finished in highly polished sterling silver and the crossover points are welded together, a superior bangle that is handmade in the UK.
The Vanna is the perfect solution if you are looking for a quality wire bangle that is strong and durable. This bangle features two round wires with a crossover finish. The Vanna is a standard wrist size bangle with an internal diameter of 63mm and a width of 9mm, this bangle is solid silver and weighs approximately 28g. The Vanna is hallmarked in the UK with the hallmark placed on the interior of the bangle on a single wire.