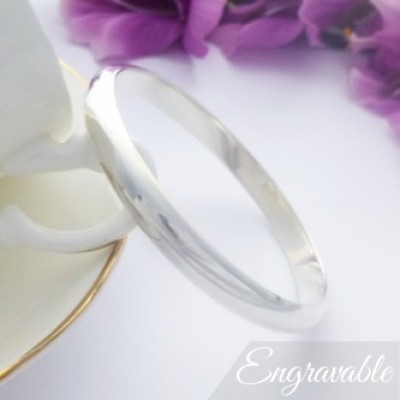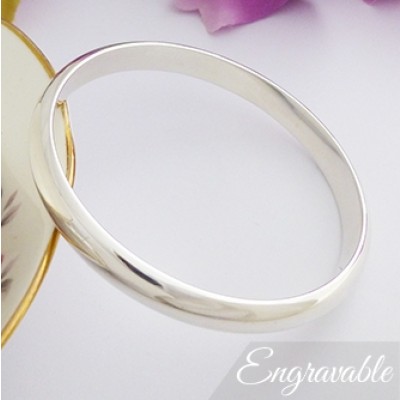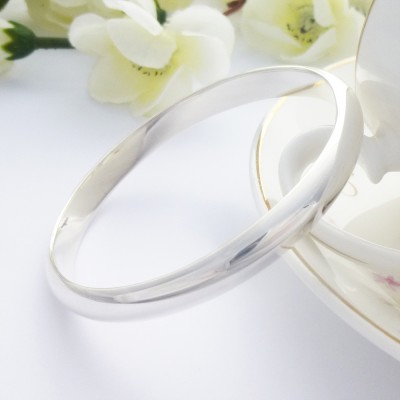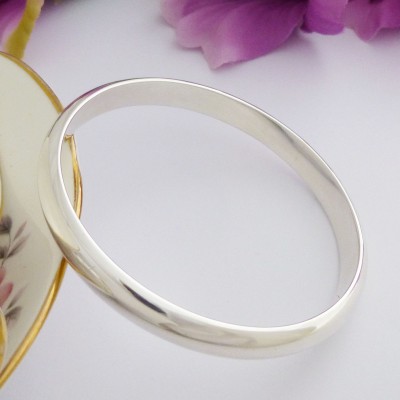 Arianna Extra Large Bangle
The Arianna Extra Large Solid Silver bangle is a beautiful, popular bangle which has been handmade in the UK. It has a rounded exterior and a flat interior perfect for engraving a special message for your loved one.
The Arianna Extra Large Bangle has an internal diameter of 71mm which makes it a great fit for ladies who have larger than average sized hands. This is a solid silver bangle which has been handmade by our silversmith exclusively for Guilty Bangles. We adore the simplicity of this traditional style bangle which has a stunning, highly polished finish to it. It is ideal as a present or gift as you can have your own personalised message engraved onto the bangle.
Subject to availability, the Arianna is available in small wrist, regular wrist and large wrist sizes.
*This is the Arianna extra large size bangle