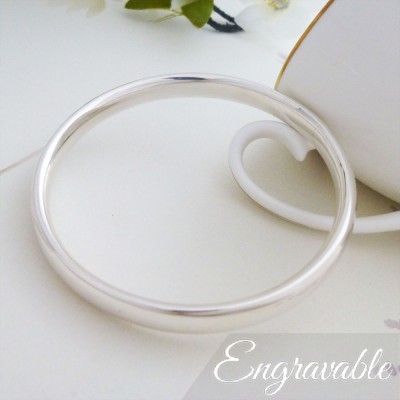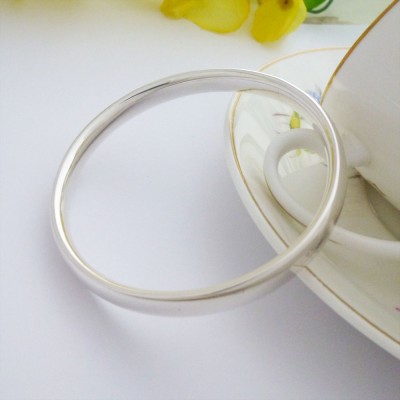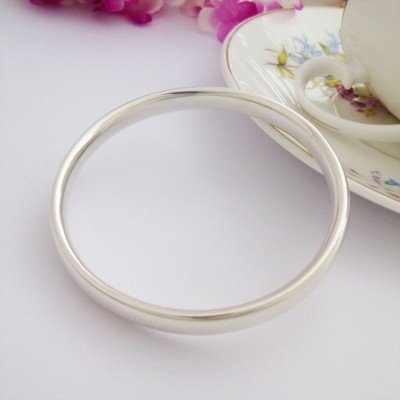 A stunning solid heavy weight 925 sterling silver bangle which has been handmade in the West Country. It has a beautiful curvy, oval cross section and looks gorgeous on. The Mya is a lovely high quality sterling silver bangle which is exclusive to Guilty Bangles.
The Mya Extra Large Bangle is perfect for ladies who have larger sized hands. It has an internal diameter of 71mm and it weighs approximately 55g. This beautiful solid silver bangle has been handmade in the West Country and is made out of quality 925 sterling silver. If you are looking for a chunky, weighty solid sterling silver bangle with a soft round cross section, then you will adore this wonderful bangle.
The Mya Oval Section Bangle would make an amazing gift for someone special and it is available in different wrist sizes.
Subject to availability, the Mya is available in small wrist, regular wrist and large wrist sizes.
*This is the Mya Regular size bangle

Featured within Guilty Engraved Bangles