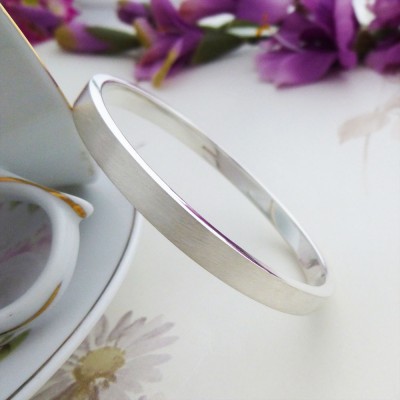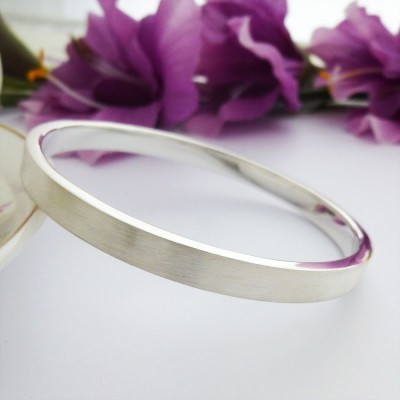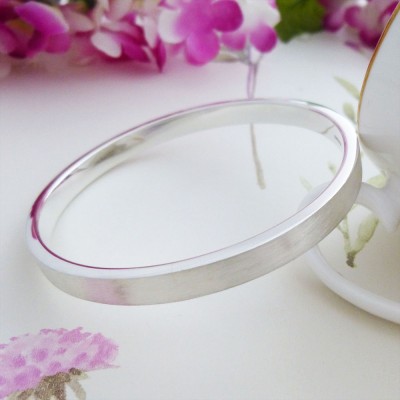 Elsa Frosted Extra Small Bangle
The stunning Elsa Frosted bangle is a beautiful silver bangle featuring a frosted exterior and rectangular cross section. This is the Elsa Extra small size bangle and we also pleased to offer it in other wrist sizes.
The Elsa bangle is suitable for engraving on the interior, allowing you to personalise this beautiful bangle making it the perfect gift for someone special. We love the unusual frosted exterior as it adds an interesting twist to this gorgeous bangle. The Elsa Extra Small bangle has been handmade in the UK and is made of solid 925 sterling silver. This bangle is perfect for ladies that want a high quality piece with a distinctive finish that is unique and not available in the shops!
Subject to availability, the Elsa Frosted Bangle is available in small wrist, regular wrist and large wrist sizes.
*This is the Elsa Extra Small size bangle