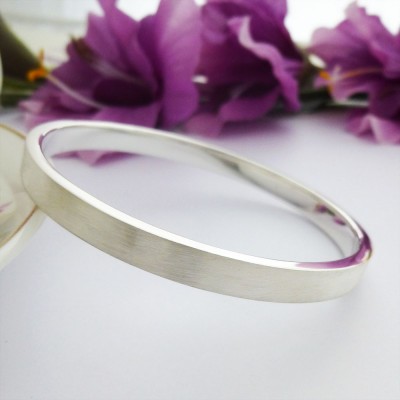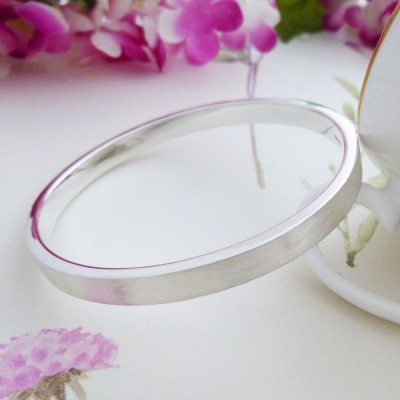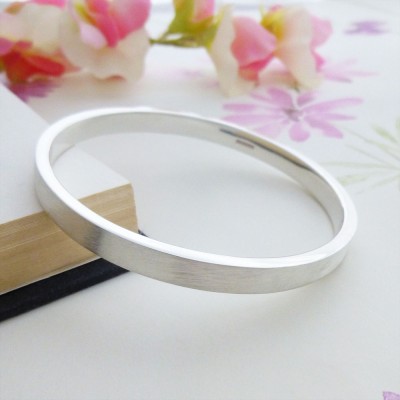 Elsa Small Frosted Silver Bangle
The Elsa small wrist frosted silver bangle has a rectangular cross section giving it sharpness and sleek lines creating a fabulous contemporary ladies bangle. It has a unique frosted exterior and a highly polished flat interior making it suitable for engraving.
We at Guilty love the Elsa frosted bangle so much that we have three size options in small, medium and large. The Elsa is solid sterling silver, hand made exclusively for Guilty in the West Country. The Elsa small wrist frosted bangle has an internal diameter of 60mm, it is 6mm wide and 3mm in depth so that it is quite a substantial bangle with a solid feel and is part of our silver engravable bangles collection
Subject to availability, the Elsa is available in small wrist, regular wrist and large wrist sizes.
*This is the Elsa Small size bangle