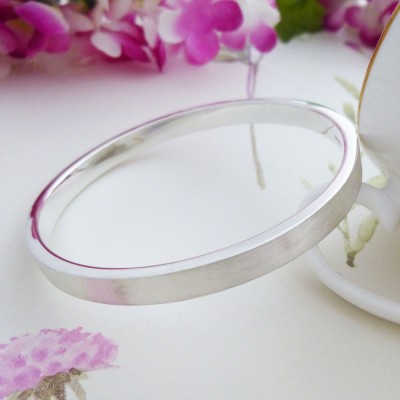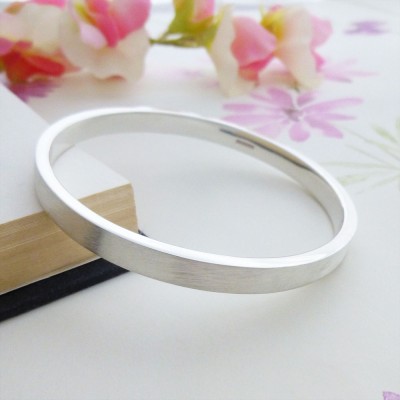 Elsa Large Frosted Silver Bangle
The Elsa Large Frosted Silver Bangle is a beautiful edgy and unique sterling silver bangle designed exclusively for Guilty Bangles! We are delighted to have made the Elsa Bangle available for ladies who require a slightly larger wrist size.
This bangle has a stunning rectangular cross section creating sleek, sharp and contemporary edges. An amazing solid sterling 925 silver bangle that has been handmade in the West Country.
The rectangular cross section of the bangle measures 6x3mm and the internal diameter of the bangle measures 67mm.
Subject to availability, the Elsa is available in small wrist, regular wrist and large wrist sizes and is also available for persoanlisation in our engraved bangles collection.
*This is the Elsa Large size bangle