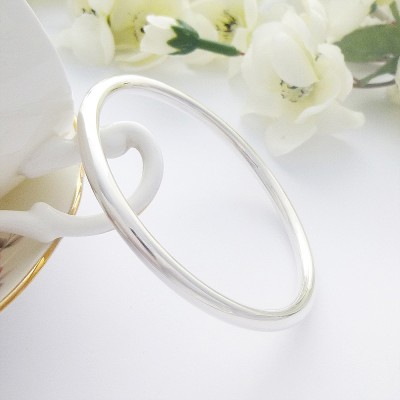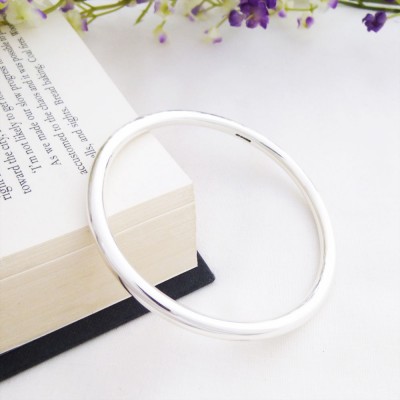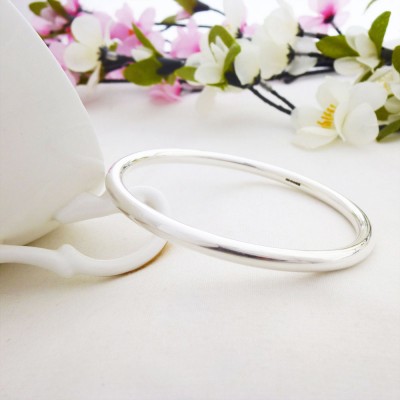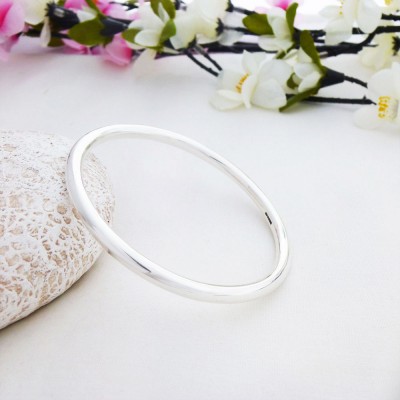 Isabeau Small Solid Silver Bangle
The Isabeau Small Wrist size bangle is a new addition to the ladies small wrist collection, the best selling Isabeau in solid 925 sterling silver is the most popular of our exclusive range and is now available for ladies that want a bangle to fit a smaller wrist size. Beautiful in it's simplicity, the Isabeau is a round bangle with a highly polished finish with a round cross section.
The Isabeau Small Wrist bangle is hallmarked in the UK and is exclusive to Guilty, it is perfect for women that want a simple round bangle, handmade in the UK to the highest quality standard. This bangle is completely solid, it has a highly polished finish and is a perfect choice if you are looking for a high quality solid small wrist bangle to wear day and night. The round shape means that it is comfortable on the wrist and you benefit from the weighty feel of a quality bangle.
Subject to availability, the Isabeau is available in small wrist, regular wrist and large wrist sizes.
*This is the Isabeau Small size bangle