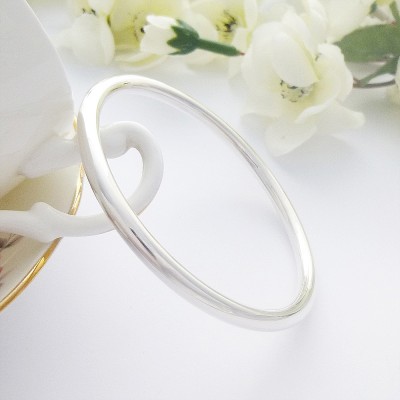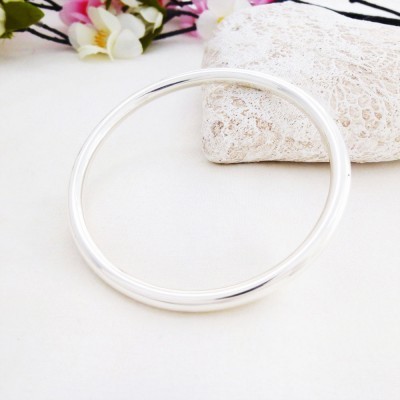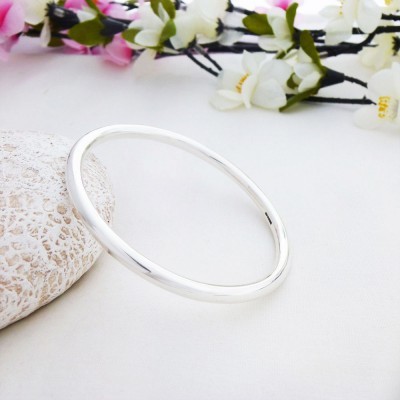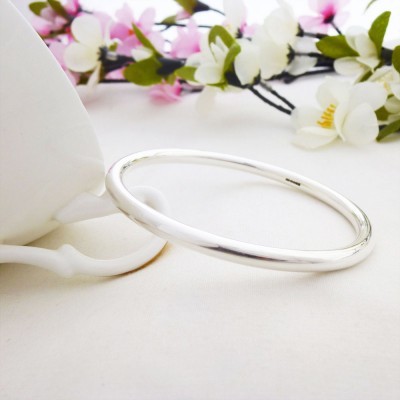 Isabeau Extra Large Solid Bangle
The Isabeau Extra Large Solid Silver Bangle is a lovely round cross section bangle that sits stylishly and comfortably on your wrist. Made of solid 925 sterling silver, this lovely bangle has been hand made in the UK exclusively for Guilty Bangles.
The Isabeau Bangle has proven to be a very popular bangle in our exclusive range so we are pleased to now offer the Isabeau in small, regular, large and now extra large sizes! A lot of our customer have requested the need for an extra large range of bangles as they are struggling to get regular size bangles over their hand and we delighted to now add the Isabeau bangle to the Extra Large Collection.
The Isabeau bangle extra large bangle has an internal diameter of 71mm making it a perfect choice for ladies with larger size hands. A truly glamorous and elegant sterling silver bangle that you will enjoy wearing!
*This is the Isabeau Extra Large size bangle